Politics
Mitt Romney records phone message for Marco Rubio's campaign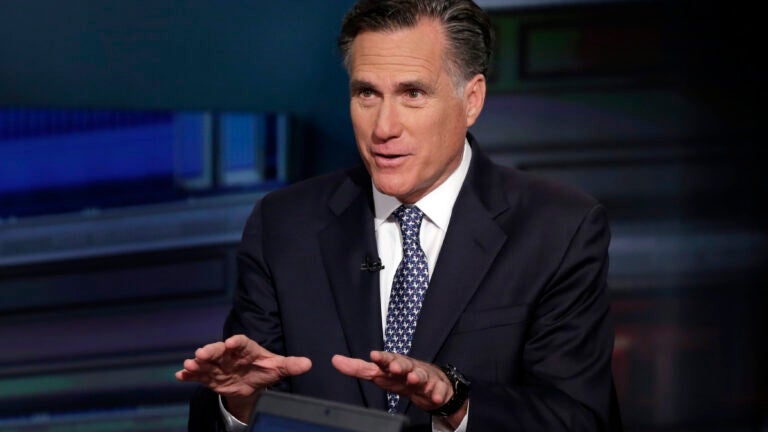 Offering Sen. Marco Rubio of Florida a much-needed boost, if not an outright endorsement, Mitt Romney has recorded get-out-the-vote calls for Rubio's presidential campaign that are being sent to voters in the four states voting on Tuesday.
Romney indicates, at the beginning and end of the message, that he is calling on behalf of Rubio but only urges voters to cast ballots for "a candidate who can defeat Hillary Clinton and who can make us proud,'' according to a copy of the message obtained by The New York Times.
The explicit point of the message from Romney, the 2012 Republican nominee, is less about helping Rubio than it is about sowing doubts regarding Donald J. Trump.
"If we Republicans were to choose Donald Trump as our nominee, I believe that the prospects for a safe and prosperous future would be greatly diminished — and I'm convinced Donald Trump would lose to Hillary Clinton,'' Romney says in the call.
Romney's call is the most significant step he has taken to insert himself into the campaign on behalf of one of the candidates.
Since delivering his blistering assault on Trump last week, Romney has been ubiquitous on television, making the case against Trump, the Republican front-runner, and even indicating he would vote for a third-party candidate rather than Trump. But Romney, despite significant lobbying, has resisted offering an endorsement of his own in the race.
He praised Rubio, Sen. Ted Cruz of Texas and Gov. John R. Kasich of Ohio in his remarks last week, suggesting that Republicans engage in strategic voting to bolster each of Trump's remaining three Republican rivals to deny him a delegate majority before the party's convention. But it is unclear if Romney has, or is willing, to record calls for Cruz and Kasich. (Aides to the two Republicans did not immediately respond to inquiries about whether Romney had done so.)
Rubio's campaign is sending the call to households likely to vote in those states holding Republican contests Tuesday: Michigan, Mississippi, Idaho and Hawaii.
The message may be most useful for Rubio in Idaho, where a substantial number of Republican primary voters are Mormons like Romney, and Michigan, where Romney grew up and where Rubio must reach 15 percent of the vote to receive any delegates.