Politics
Johnny Damon endorses Donald Trump for president
"Everything he does, he does first-class,'' the former Red Sox-turned-Yankees outfielder said.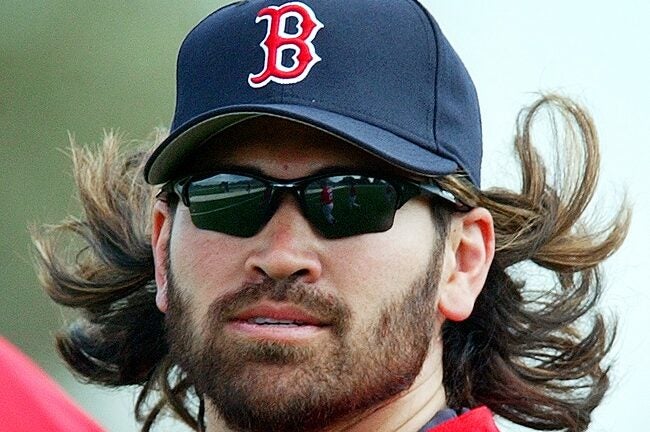 Donald Trump apparently has a lot of "good friends'' in New England sports.
Former Red Sox centerfielder and self-described "Idiot'' Johnny Damon endorsed the billionaire Republican candidate for president Wednesday.
The 42-year-old former Red Sox cult hero told the New York Daily News he's supporting Trump for president and has been a fan of the real estate mogul ever since he met him "seven or eight years ago.''
"Everything he does, he does first-class — his hotels, his businesses, his golf courses,'' Damon said. "The issues all the other politicians failed to discuss, (Trump) is bringing us up to speed.''
Damon played for the Red Sox for four seasons, which included the team's first World Series championship in 86 years in 2004. He left the team in free agency following the 2005 season to play with the New York Yankees.
Damon, who joins fellow former Yankees outfielder Paul O'Neill in his support for Trump, defended the candidate's ambitious immigration proposals.
"Everyone is calling him a racist. He just wants people to come into this country legally and fill out the proper paperwork. That's how I'm viewing it,'' Damon said, citing terrorist attacks in Paris and San Bernardino for Trump's hard-line immigration stance.
"That's what he wants to watch out for,'' Damon added. "He wants everyone documented and in this country legally.''
Damon admitted that Trump's proposal to build a 2,000-mile, now-80-foot tall (and growing!) wall would be "tough.''
"He's trying to make the country great,'' Damon said. "We're worrying too much about what's going on in Cuba, the Middle East. We have enough to worry about here.''
This has been a painful election season for liberal Boston sports fans. Damon is hardly the first New England sports figure to associate themselves, if not support, the controversial Republican candidate.
Both the New England Patriots owner, Robert Kraft, and quarterback, Tom Brady, have said they are good friends with Trump — though they have stopped short of endorsing his political views. Patriots coach Bill Belichick and his girlfriend were pictured out to dinner with Trump, smiling alongside their "good friend,'' this past weekend.
Damon, however, is the first to volunteer his support along the campaign.
"If (Trump) needs me anywhere,'' he told the Daily News. "I'll be there. He's a good friend''
Trump very well might. Damon reportedly now resides in Florida, which holds its crucial winner-take-all-delegates primary this coming Tuesday.