Politics
Elizabeth Warren urges 'decent people everywhere' to reject Donald Trump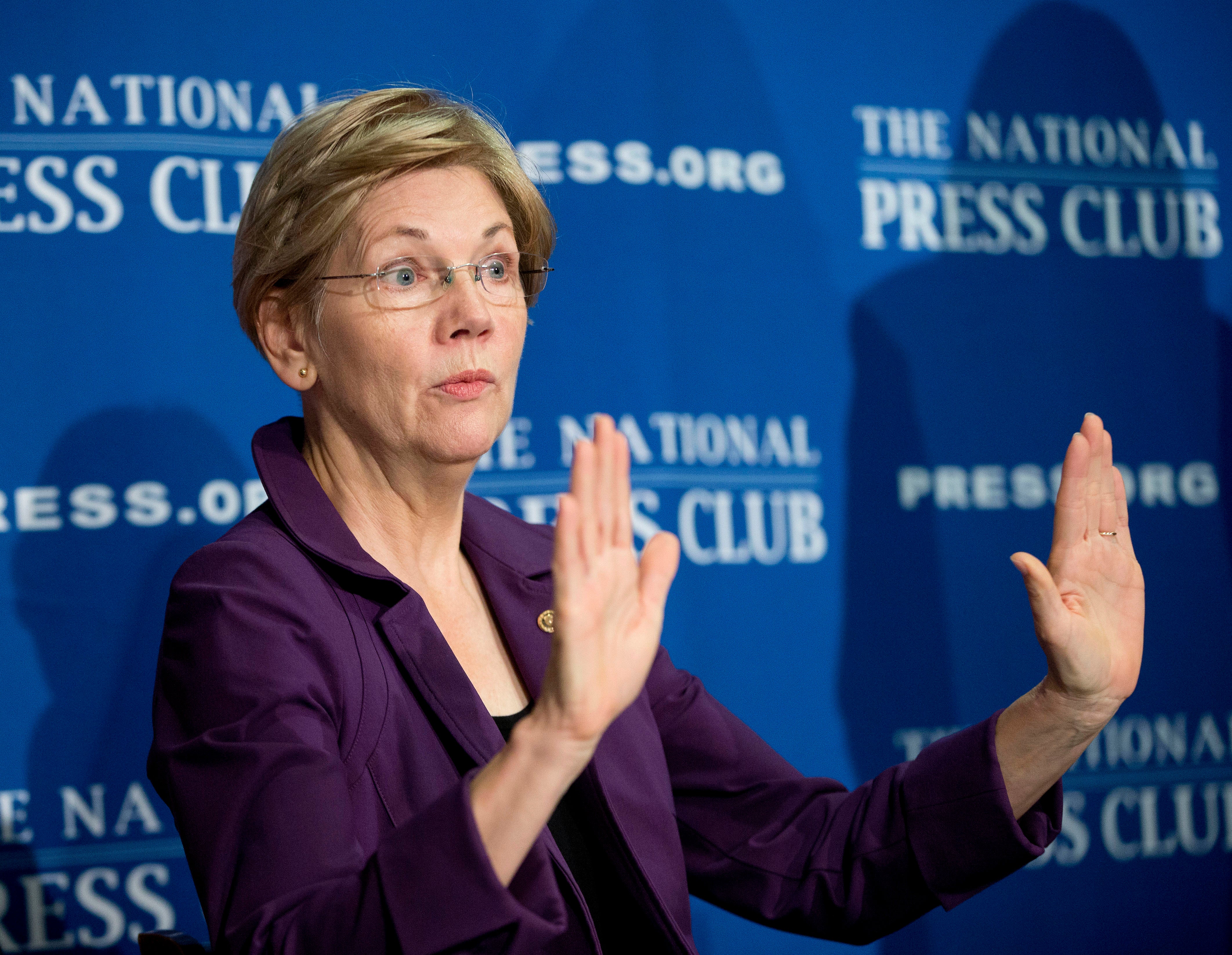 Massachusetts Sen. Elizabeth Warren sharply criticized Donald Trump as "a bigger, uglier threat every day that goes by'' and called on "decent people everywhere" to denounce him, after the weekend news cycle featured anti-Trump protests and explored whether the leading Republican presidential candidate inspires his supporters to hurt protesters.
In a Facebook post, the Democrat wrote:
[fragment number=0]
Trump-related violence took center stage over the weekend after protesters and supporters clashed at a Friday night event in Chicago. The protest came a day after a Trump supporter in North Carolina was arrested for sucker-punching a protester while officials escorted the protester out of a Trump event.
While Trump has said he does "not condone violence in any shape,'' and that he does not accept responsibility for the violence, he has made several comments suggesting supporters should hurt protesters at his events. On Sunday, he said he has instructed his campaign to look into paying the North Carolina supporter's legal fees.
Trump has been criticized by Republican rivals Ted Cruz, Marco Rubio, and John Kasich, as well as other politicians like Warren, who contend his language has contributed to a violent atmosphere at his rallies.
Warren's comments on Facebook came shortly after she said in an interview with NECN that the protests and violence are "on Trump.'' In that interview, Warren said Democrats should "speak from the heart and speak loudly'' as a party against Trump.
But she criticized 2012 Republican nominee and former Massachusetts Gov. Mitt Romney, who has publicly urged his party to not support Trump, for not taking up the issue sooner. "Where was Mitt Romney since he ran for president?'' she said. Romney recently told The Boston Globe he wanted to get involved sooner, but that his advisors suggested he not do so.
Warren additionally told NECN that she does not "have a timeline'' about when she would endorse a Democrat in her party's primary race. She has not yet offered a preference between Hillary Clinton and Bernie Sanders, whose populist rhetoric more closely mirrors the senator's. Warren's home state of Massachusetts already voted in its primary on March 1.