Politics
Elizabeth Warren responds to Darth Vader insult, says she's more of a 'Princess Leia-type'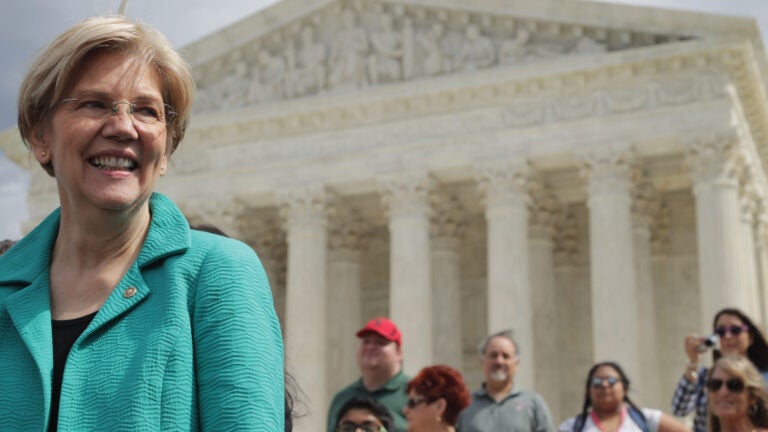 Massachusetts Sen. Elizabeth Warren doesn't understand why a congressman would call her Darth Vader – she's always seen herself as more of a Princess Leia.
After Congressman Blaine Luetkemeyer, a Missouri republican, called Warren "the Darth Vader of the financial services world'' and said they should "find a way to neuter her'' during a panel hosted at the American Bankers Association conference, the senator responded with a statement on her campaign site Thursday.
"My first thought was: Really?'' Warren wrote. "I've always seen myself more as a Princess Leia-type (a senator and Resistance general who, unlike the guys, is never even remotely tempted by the dark side). Clearly the Force is not strong with Congressman Luetkemeyer (maybe he's a Trekkie).''
In her response, Warren wonders if Luetkemeyer is "hostile to all women,'' "clueless,'' or "afraid,'' before settling on the notion that his statements are all about money.
Luetkemeyer — who has pulled in more than $1 million in campaign donations from the financial industry and recently sponsored the CLEAR Act, which would deregulate community banks — made the comments while speaking in a room reportedly crowded with Wall Street bankers. Warren, who has repeatedly attacked banks "too big too fail,'' said the name calling isn't about to stop her.
"They can call me Darth Vader or Voldemort or the Wicked Witch of Massachusetts for all I care – but I won't be neutered,'' Warren wrote. "I won't be muzzled. And I won't stop fighting to level the playing field for working families.''