Politics
Elizabeth Warren: 'Let's be honest — Donald Trump is a loser'
The Massachusetts senator wrote a scathing Facebook post about the Republican presidential candidate on Monday.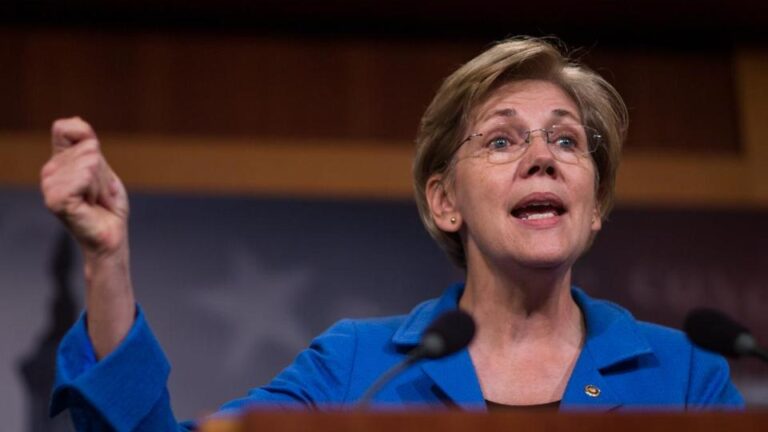 Massachusetts Sen. Elizabeth Warren has not been shy in voicing her negative opinion about Republican presidential candidate Donald Trump, asking "decent people everywhere" to reject his candidacy last week. On Monday, Warren criticized Trump again, using one of the candidate's favorite insults against him in a Facebook post.
"Let's be honest – Donald Trump is a loser," Warren began her post. "Count all his failed businesses. See how he kept his father's empire afloat by cheating people with scams like Trump University and by using strategic corporate bankruptcy (excuse me, bankruptcies) to skip out on debt. Listen to the experts who've concluded he's so bad at business that he might have more money today if he'd put his entire inheritance into an index fund and just left it alone."
Warren's sharp criticism comes on the heels of a New York Times interview, published Saturday, in which Trump mocked Warren's ancestry, saying she had "about as much Indian blood as I have."
"I think it's wonderful because the Indians can now partake in the future of the country," Trump told Times columnist Maureen Dowd when asked about Warren's prior criticisms of him. "She's got about as much Indian blood as I have. Her whole life was based on a fraud. She got into Harvard and all that because she said she was a minority."
Though Warren began Monday's Facebook post with an ad hominem attack, she also cautioned people not to underestimate Trump's candidacy.
"Many of history's worst authoritarians started out as losers – and Trump is a serious threat," Warren wrote. "The way I see it, it's our job to make sure he ends this campaign every bit the loser that he started it."
Read Warren's full message to Trump below.
https://www.facebook.com/ElizabethWarren/posts/10153621490203687