Politics
Polls show Bernie Sanders and John Kasich would do best in the general election (if they can get there)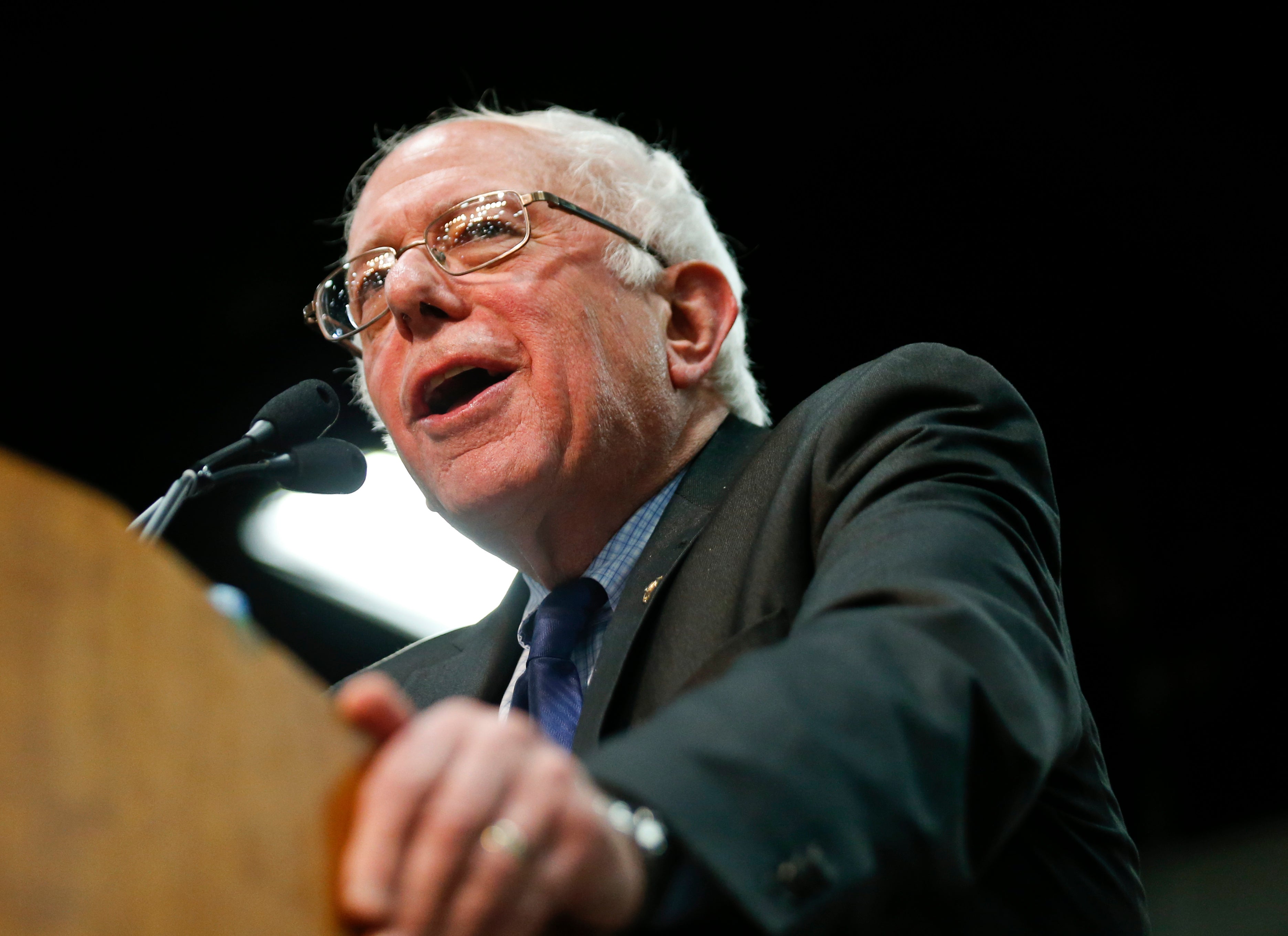 Jeb Bush once said that a nominee had to be willing to "lose the primary to win the general."
It was an argument for a more moderate and principled, if also untenable, approach. Right now, the two remaining candidates with the least chance to win their respective party nomination are a testament to Bush's saying.
Ohio Gov. John Kasich, the so-called moderate candidate among the remaining Republicans, and Vermont Sen. Bernie Sanders, who has argued he is the candidate of principle, do better than their primary opponents in hypothetical November matchups, according to a Quinnipiac University poll Tuesday.
The only problem for the Kasich and Sanders campaigns: They'll likely be on the sidelines on the fateful day.
"Though short on delegates and short on time, Sen. Bernie Sanders and Gov. John Kasich can hang their hats on the fact that if folks went to the polls today, they'd fare better than the other candidates," Tim Malloy, assistant director of the Quinnipiac University Poll, said Tuesday.
The numbers:
 Clinton tops Trump 46 – 40 percent;

Clinton gets 45 percent to 42 percent for Cruz;

Kasich tops Clinton 47 – 39 percent;

Sanders beats Trump 52 – 38 percent;

Sanders tops Cruz 50 – 39 percent;

Kasich gets 45 percent to Sanders' 44 percent.
To a degree, Kasich and Sanders' general election success belies Americans' particularly unfavorable views of each party's front-runners.
"Trump and Hillary Clinton may have the overall leads among primary voters, but there is not a lot of love in the room as a big percentage of Americans say of the frontrunners they could take 'em or leave 'em," said Malloy, noting their poll's finding that 54 percent of Americans said they "would definitely not" vote for Trump, with 43 percent saying the same for Clinton.
For what it's worth, 27 percent said they would definitely not vote for Sanders and 14 percent were a hard no on Kasich.
A CBS News/New York Times poll released Monday also found the majority of Americans view Trump and Clinton unfavorably. Among registered voters, Trump was viewed 24 percent favorably to 57 percent unfavorably, while Clinton was viewed 31 percent favorably to 52 percent unfavorably.
Compared to past front-runners dating back to 1984, when CBS first began asking the question, Trump and Clinton's rating were the most unfavorably on record.
It's hardly the first time polls have shown Kasich and Sanders outperforming their primary rivals in November, a point that both candidates have emphasized on the campaign trail.
In the most recent Democratic debate, Sanders trumpeted the past general election polls, when asked if he could beat Donald Trump.
"I would love to run against Donald Trump, and I'll tell you why," Sanders said, arguing his campaign would boost voter turnout. "For a start, but almost — not all, but almost every poll has shown that Sanders versus Trump does a lot better than Clinton versus Trump."
During a Republican debate earlier this month, Kasich touted his own polling numbers.
"I beat Hillary Clinton by more than anybody, by 11 points," he said, referring to his GOP opponents on stage.
The flip side is that Kasich and Sanders have not spent as much time at the top, as a primary attack target. Debating the electability of Clinton versus Sanders on a WNYC radio show this month, Joan Walsh, a Clinton supporter, made this point.
"[Sanders] hasn't spent 25 years in the spotlight being trashed by what I would also call the vast right-wing conspiracy," Walsh said.
On the same show, Sanders supporter Katrina vanden Heuvel argued that, by the same token, Sanders' numbers suffer from the fact he is less-known and thus has more room to grow.
Of course, whether head-to-head matchup polls in general this far out from November are even meaningful has not been completely settled.
"The impressions people have of the eventual nominees months from now will be so different from today," Seth McKee, a Texas Tech political science professor, told Vox last month.
"That's a nice thing to point to, but what does a head-to-head poll mean in early February?" he added. "It's worthless. It's absolutely worthless."