Politics
Mitt Romney's popularity among Republicans has plummeted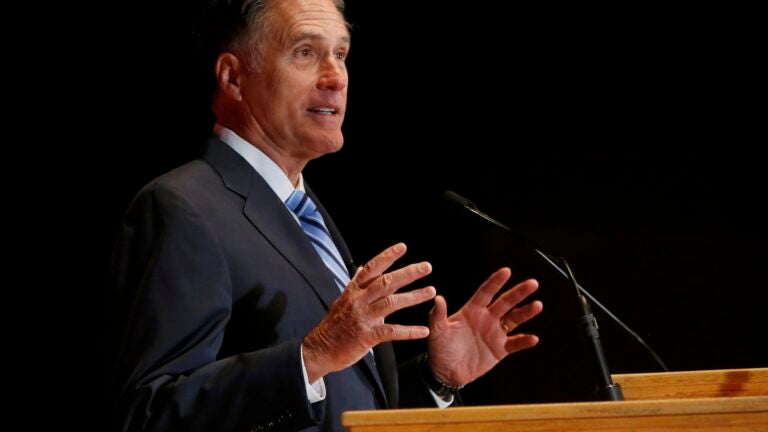 Mitt Romney's reemergence this election cycle as a harsh critic of Donald Trump has been crippling for his favorability among Republican voters, a new poll shows.
Romney, the 2012 Republican presidential nominee, is seen as favorable by just 28 percent of Republican primary voters, according to a Public Policy Polling survey released Tuesday. A startling 62 percent of Republican primary voters view him unfavorably, the poll found, and 10 percent said they were not sure.
That net favorability of minus-34 percentage points is a dramatic drop from polling conducted prior to 2016. In January 2015, for example, Romney was seen positively by 52 percent of Republicans, according to a WSJ/NBC poll. As late as November 2015, 60 percent of Republicans saw Romney favorably, compared to 26 percent who saw him unfavorably, a Bloomberg poll found.
Those positive numbers have since evaporated, and, as with most events this election, Trump is to blame. The PPP survey found 80 percent of Trump supporters view Romney unfavorably. That's likely a consequence of Romney's full-throated criticism of Trump in recent months as a "phony" and a "fraud," charges that Trump rebutted with attacks on Romney as a "choke artist."
The PPP survey also shows that 62 percent of Republican voters would not be comfortable with Romney as the Republican nominee, should he be chosen at a contested convention. Just 28 percent said they'd be comfortable with another Romney nomination.
You can read the full Public Policy Polling results here.