Politics
Barney Frank says Mitt Romney was a 'pretend governor'
"He had no real interest in the state."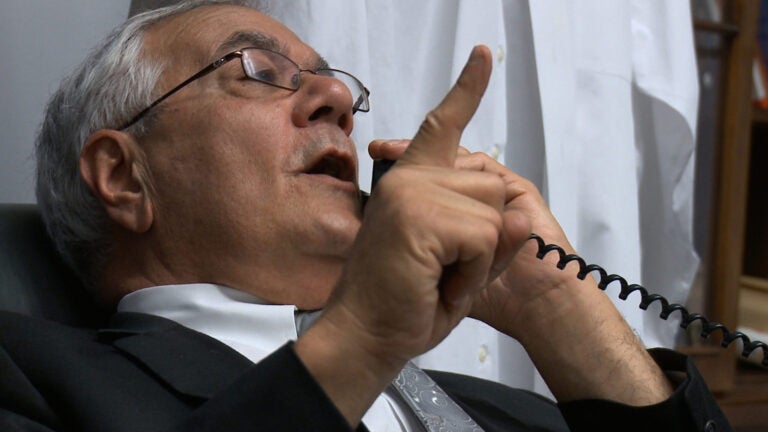 Barney Frank has never been known for holding back his opinions. And the retired Democratic congressman has a few harsh ones for another fellow former Massachusetts politician.
In a Slate interview Wednesday, Frank said 2012 Republican presidential nominee and former Gov. Mitt Romney was a "pretend governor," who had his sights set on higher office.
"He was a pretend governor and immediately began running for president," Frank said. "He had no real interest in the state."
The 4th district representative also knocked Romney for his opposition to same-sex marriage. Massachusetts became the first state to legalize same-sex marriage in 2004, during Romney's single term as governor.
"He tried to choke off same-sex marriage," said Frank, who married his husband Jim Ready in 2012, "so I was pretty much on the other side of him, and he just didn't want to have anything to do with anybody in the congressional delegation."
It's not the first time Frank has criticized Romney's tenure as governor. Before the 2012 election, the Bay State Democrat went off-script during the Democratic National Convention, coining the nickname "Myth Romney."
"Myth Romney is a wonderful private-sector executive who, when he moved into the public sector, can transform it," he said at the time. "I wish Myth Romney had been governor of the state I had lived in. If it had been Myth Romney, I'd probably be riding the commuter train from New Bedford to Boston right now."
However, Frank did give Romney light praise Wednesday for recognizing the "disaster" of Donald Trump's presidential candidacy, but said the former nominee's anti-Trump campaign was "too little too late."
"Having made Sarah Palin the vice presidential nominee, they shouldn't be surprised when this kind of belligerent, angry, unintelligent, resentment politics comes forward," he said. "I think Mitt Romney woke up to the disaster that Trump is for the Republican Party."
Romney was hardly the only person, or entity, to fall into Frank's rhetorical crosshairs.
In the interview, Frank said his former colleague in the House, Democratic presidential candidate Bernie Sanders, had "very little to show" for his 27 years in Congress. He also said the Vermont senator was "outrageously McCarthyite" in his calls for Hillary Clinton to release the transcripts of her speeches to Wall Street.
Frank also criticized The Big Short, Jon Stewart, House of Cards, the Massachsuetts Republican Party, Trump (again), and Antonin Scalia, for varying reasons.