Politics
The bizarre reason Maine marijuana policy is completely up in the air
It all comes down to handwriting.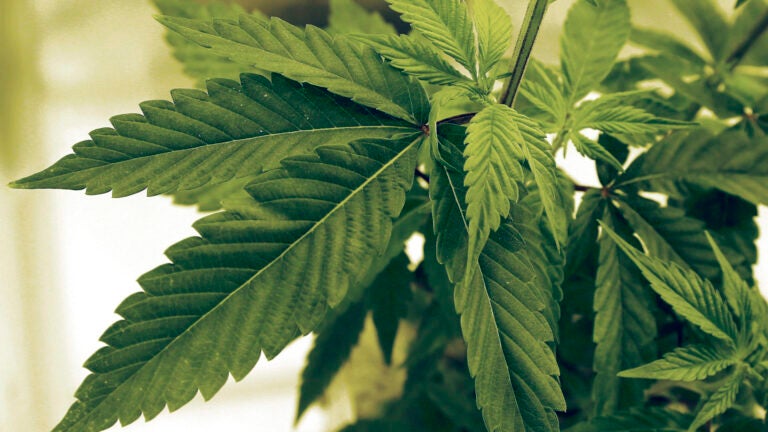 A month ago, Maine's secretary of state said a ballot question that would have legalized recreational marijuana in the state fell short of the needed number of voter signatures to make this November's ballot.
Immediately, the campaign behind the ballot effort cried foul and moved to challenge the decision in court, arguing Secretary of State Matthew Dunlap had inappropriately deemed nearly 17,000 signatures invalid. Because the ballot question came up about 10,000 signatures short of moving forward, the question would have been eligible to reach voters if those 17,000 signatures had been counted, the campaign said.
At issue was a handwriting discrepancy related to a single individual.
To get a ballot question in front of voters, signatures are collected on many different petitions, which are eventually turned in to the state. Each petition requires the signature of a public notary. The pro-pot campaign turned in more than 20,000 of these petitions.
Dunlap said the signature of Stavros Mendros, the notary to sign the more than 5,000 petitions listing the 17,000 voter signatures, did not match the signature Mendros had on file with the state. As a result, the 17,000 signatures were discredited not because of an issue with the voters, but because of a potential credibility issue with the notary.
Though Dunlap's office didn't come out and say it, the implication of the ruling was that the signatures were unreliable and might be fake. Questions about Mendros were strengthened by an Associated Press report in March, saying he had previously pleaded guilty to notary-related issues in 2007.
But The Maine Sunday Telegram (the Sunday edition of The Portland Press Herald) reported that the state's case could prove weak. Mendros, speaking publicly for the first time on the issue, said all of the signatures were his own and that the sheer volume of needed signatures led to differences in appearance.
"Sometimes it got sloppy because I was up at 4 a.m. signing 1,000 documents at the same time," he said. "People are implying I didn't sign them all. It's my signature; any handwriting expert will tell you that."
And the Telegram, which got its hands on the petitions with Mendros's purported signature, spoke to a handwriting and forensics expert who basically said as much, telling the paper: "All of the signatures show patterns that are within the range of the natural variation of that signature."
A decision in the Maine case must be made by April 11, according to the Telegram. If the appeal succeeds, it would mean two New England states are likely to vote on legalizing cannabis this fall, as Massachusetts voters are all but assured to see such a question in November.
Read more at the Press Herald's website.