Politics
New comic book tells story of Elizabeth Warren's rise to power from humble beginnings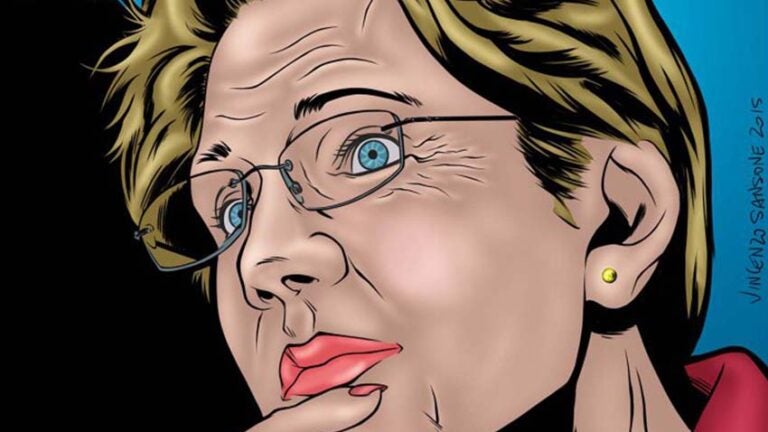 Professor, author, senator… comic book hero?
Sen. Elizabeth Warren picked up a new title as the feature character of a graphic comic book released Wednesday.
Female Force: Elizabeth Warren features  the Massachusetts senator's "rise to power." The 24-page comic, written by Michael Frizell and published by Storm Entertainment, is available to purchase for $3.99 in print and on digital e-readers.
"From modest means to the Massachusetts Senate, Elizabeth Warren has proven herself a powerful advocate for the middle class," the company said in a statement. "Her plainspoken approach and dogged attacks on Wall Street have resonated with voters looking for someone who understands the crush of debt and the shackles imposed by student loans."
Illustrated by Vincenzo Sansone and Chris Canibano, the comic includes scenes from Warren's childhood, life in academia, wedding to her second husband, and 2012 Senate campaign.
Frizell told Boston.com in an email he didn't know much about Warren going into the project, but found the Democrat's roots growing up in Oklahoma appealing.
"I ended up admiring her for her ability to move beyond humble beginnings to achieve great things," Frizell said. "I hope every young woman or girl who reads this comics sees a bit of herself in the story."
The comic is part of Female Force, a female empowerment series by Storm, which has also featured Angelina Jolie, Hillary Clinton, Ellen DeGeneres, Sonia Sotomayor, Michelle Obama, Gabrielle Giffords, Condoleezza Rice, J.K. Rowling, and Cher, the company said.
"We wanted to showcase the strong women in today's society that have inspired generations and shaped the culture of today," Storm publisher Darren Davis said. "Kids and adults alike can look up to these women as great role models. One of the coolest things about the comic books is that we found schools using them for reluctant readers."