Politics
Elizabeth Warren gives Republicans advice on their Donald Trump-Ted Cruz dilemma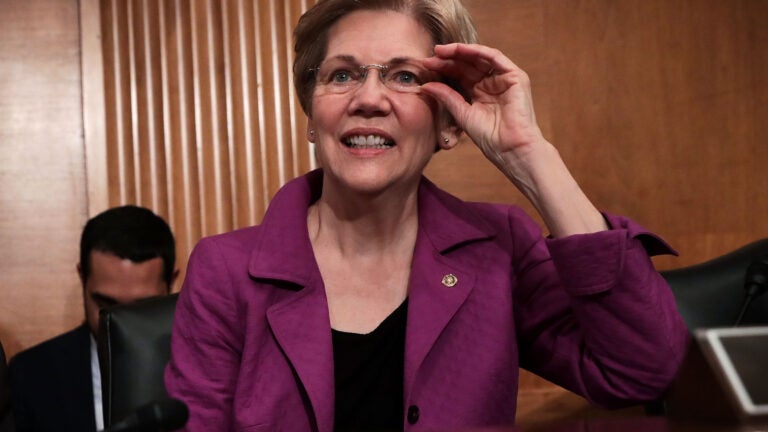 Elizabeth Warren says Republicans only have themselves to blame for the current state of their primary.
With Donald Trump and Ted Cruz, two candidates with historically high unfavorable ratings, leading the delegate race, the Massachusetts senator wrote Thursday in The Boston Globe that the GOP "painted themselves into this corner" through their tactics in the Senate.
"Barack Obama won two consecutive elections and has been president for seven years," she wrote. "But since the first day of his presidency, Republican leaders have rejected his legitimacy and abused the rules of the Senate in an all-out effort to cripple the government under his leadership."
Warren specifically called out her colleagues across the aisle blocking not only Obama's recent nomination to the Supreme Court, but also appointments to lower courts and cabinet positions—including the top position at the financial watchdog agency she helped establish.
A 2015 FiveThirtyEight article found that Obama has waited longer than any other president since 1977 to have his cabinet appointments confirmed. Obama's confirmed nominees waited for an average of 35 days, two weeks longer than any other recent president.
In 2013, ProPublica reported that more than 13 percent of Obama's first-term appointments had not been filled, compared with 10 percent under George W. Bush and 11 percent under Bill Clinton, translating into "into dozens more vacant positions."
Conservatives have countered that Senate Republicans are acting well within their constitutional rights in blocking Obama's nominations to the Supreme Court and other positions.
Even so, Warren wrote Thursday that such actions have led to their current predicament.
"Republicans have spent years nurturing the extremism for which Trump and Cruz are merely the next logical step," Warren wrote. "In other words: Republican senators laid the foundation for their presidential front-runners."
Evoking the infamous metaphor GOP Sen. Lindsey Graham coined for the choice between Trump and Cruz, the senator offered her colleagues a few words of consultation.
"If Senate Republicans don't like being forced to pick between a bullet and poison," she said, "then here's some advice: Stand up to extremists in the Senate bent on sabotaging our government whenever things don't go their way."
Read the full piece here.