Politics
Phillips Exeter sex scandal becomes issue in New Hampshire Senate race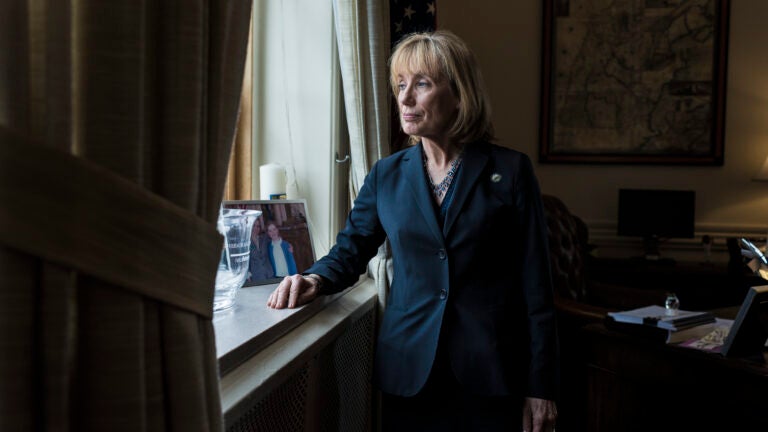 It's probably too early to tell…
But recent surfacing of sexual misconduct at Phillips Exeter Academy between former teacher Rick Schubart and students at the New Hampshire school during the 1970s and 1980s could potentially affect the balance of the U.S. Senate.
The reason: Tom Hassan—the husband of New Hampshire Gov. Maggie Hassan, who is now challenging Sen. Kelly Ayotte for her seat—was the principal of Phillips Exeter when the allegations against Schubart were first raised.
As the principal of Phillips Exeter from 2009 to 2015, Tom Hassan was informed of the misconduct, which Schubart privately admitted to school officials in 2011 and in 2015. Schubart was subsequently forced to retire and move from his on-campus residence in 2011. After he admitted to a second allegation of misconduct in 2015, Schubart was banned from the school's campus in Exeter.
However, it was not until last week, following an inquiry by The Boston Globe, that Schubart's misconduct and punishment was made known to the public.
Ayotte says that's a problem.
"We should be focusing on what was the student body told and why wasn't the student body fully informed," she said Thursday in a statement.
"This is important," the Republican senator added. "There are further questions that need to be answered. Governor Hassan has given a couple of different answers, so I think the information should be clarified."
Both Maggie and Tom Hassan have apologized, for their own respective reasons.
After Schubart's name was found on a 2012 campaign supporters list, Maggie Hassan told reporters Tuesday that while she "sensed something was wrong" when Schubart was removed from campus in 2011, she did not specifically know of his past misconduct.
"My husband and I both have jobs where we have to keep some things confidential, even within the marriage," she told NHPR this week.
Nonetheless, she added: "I should have worked more actively to review my public supporter and steering committee lists and remove him from it. And I apologize for that."
She also apologized for accepting a small campaign contribution from Schubart and his wife in 2012 in an interview last weekend with NH1. In that interview, the governor said she "didn't have any specific information I could have shared with staff to indicate" taking Schubart off the supporter list.
For his part, Tom Hassan apologized for the school's response following Schubart's admission to the misconduct.
According to The Boston Globe, he was censured by the The Association of Boarding Schools for not disclosing to them Schubart had admitted to the misconduct, before the organization presented the former teacher a leadership award in 2012, which was revoked last week.
"We were attempting to balance the privacy and wishes of the victim with the utmost need to ensure the safety of members of the community, and it's clear in retrospect that we didn't get that balance right," Hassan said. "We should have taken additional action to ensure transparency and accountability at that time, and I join Phillips Exeter Academy in apologizing for an inadequate response and I accept the decision of The Association of Boarding Schools board."
Exeter police announced Tuesday they were investigating four additional reports of misconduct at the school.