Politics
Elizabeth Warren asks feds to reject Kinder Morgan pipeline expansion request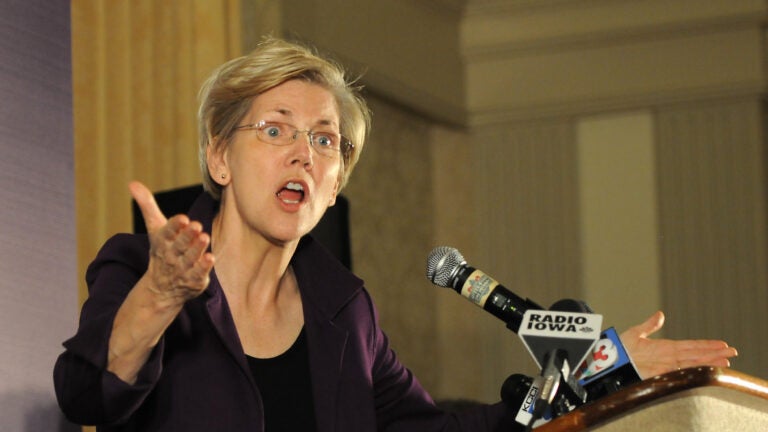 Sen. Elizabeth Warren is asking the federal government to oppose a request that would allow construction to begin on a Kinder Morgan natural gas pipeline.
In a letter to the U.S. Fish & Wildlife Service, the Massachusetts senator urged the federal agency to reject a request by the Tennessee Gas Pipeline Company, for an extension of the March 31 tree-clearing deadline so that the Kinder Morgan subsidiary can begin construction of the Connecticut Expansion.
The 13-mile pipeline—consisting of three loops in Massachusetts, Connecticut, and New York, which was approved by the federal government in March—is not a part of the proposed Northeast Energy Direct pipeline, another Kinder Morgan project that would transport fracked natural gas from Pennsylvania to New England.
The 400-mile Northeast Energy Direct pipeline has sparked fierce opposition among some local residents and environmental groups—including Warren, who wrote opposing the project in 2014.
"I am troubled by Kinder Morgan's attempts to circumvent federal and state requirements and demand hasty approval of tree-clearing and other potentially damaging activities," the Democratic senator wrote in her April 7 letter to the Fish & Wildlife Service regarding the expansion.
"The Connecticut Expansion Project has substantial implications for conservation efforts in Massachusetts," she added, "and it should not be rushed forward without full consideration of those impacts."
In response, Kinder Morgan spokesman Richard Wheatley told Boston.com that the company "takes its commitment very seriously regarding environmental protection and compliance with applicable laws and measures for protecting the natural habitat and critical and endangered species."
"The Connecticut Expansion Project received an extremely thorough review during the Certificate application process by the Federal Energy Regulatory Commission [FERC] and other agencies," Wheatley said. "Our overarching goal is to continue to be a good environmental steward and employ sound protective measures regarding the environment and natural habitat as we seek access to begin work on the federally approved project."
In her letter to the Fish & Wildlife Service, Warren said the October 1 to March 31 tree-clearing limitation was important to protect local wildlife, particularly threatened species.
"A number of federally protected migratory birds and the northern long-eared bat – listed as threatened under the Endangered Species Act – rely on trees in the region for habitat during warmer months," she wrote, adding that allowing tree-clearing during this year's warm spring would " likely disturb protected species that have already roosted in the area."
Warren also noted that the entire pipeline route had not been secured by Kinder Morgan, as the company had not been granted authority under the Massachusetts Constitution to use Western Massachusetts conservation land the expansion is proposed to run through.
Article 97 of the state constitution says any measure changing the use of conservation land must obtain a two-thirds vote from the state legislature in support.
A bill introduced last year to allow the Connecticut Expansion to be built through the Otis State Forest in southern Berkshire Country was heard in November, but has yet to be scheduled for a vote.
Massachusetts Attorney General Maura Healey also filed her opposition to Kinder Morgan's request in an interview Monday with New England Public Radio.