Politics
New general election poll reminds Massachusetts that Donald Trump likely won't win here again in November
Turns out Massachusetts isn't all that Republican. Who knew?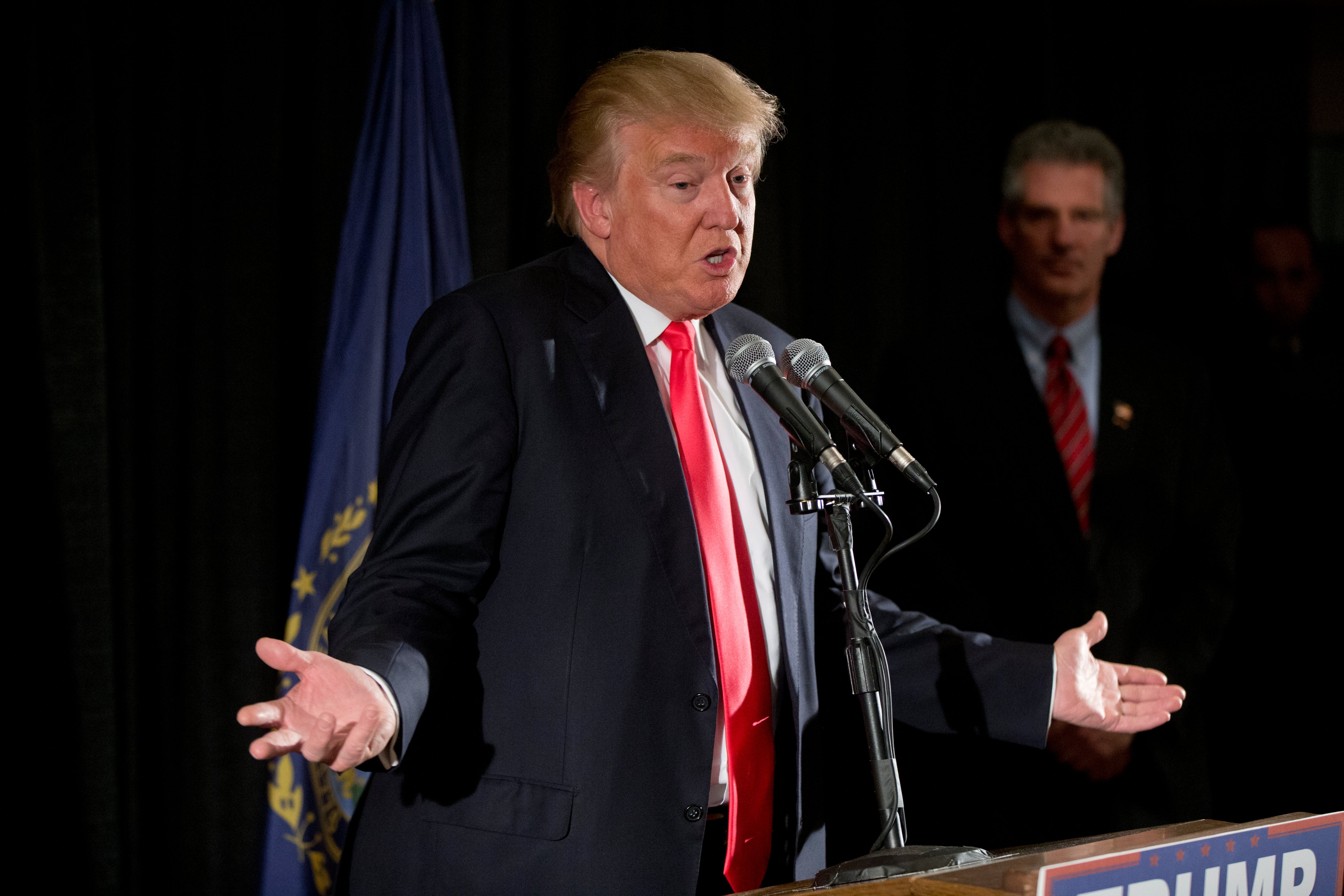 Remember when Donald Trump swamped the rest of the field by double digits in the Massachusetts primary? A new poll out Tuesday previewed why that almost certainly won't happen again in the November general election.
According to the Western New England University poll of 497 registered Bay State voters, Trump would lose by a landslide against either of the two leading Democratic candidates. Hillary Clinton leads the Republican front-runner  62 percent to 26 percent, while Bernie Sanders leads Trump 70 percent to 23 percent.
To be fair, it's not as though the current second-place Republican candidate does much better than Trump in the Bay State, which hasn't gone red in a general election since 1984.
Clinton's 36-point lead slips just barely against Ted Cruz, as the former secretary of state leads 63 percent to 30 percent. Meanwhile, the Vermont senator holds his 47-point edge in the hypothetical general election matchup, besting his colleague from Texas 71 percent to 24 percent.
Unfortunately for John Kasich, the Ohio governor and runner-up in the Massachusetts GOP primary was not included in WNEU's poll.
One simple reason (in addition to Trump's historic national unfavorable ratings): Massachusetts is mostly not Republican. In fact, it's quite liberal.
According to the Secretary of State's office, even with declining enrollment, there are still more than three times as many registered Democrats as there are Republicans in Massachusetts—though unenrolled voters in the state outnumber both parties combined.
While general election polls this far out aren't particularly good predictors of the results in November, it shouldn't require Nostradamus, nor Nate Silver, to forecast which way Massachusetts will vote, especially with this crop of leading Republican candidates.
According to Tuesday's poll, Trump is viewed unfavorably by 75 percent of Massachusetts voters. Among Democrats, that number skyrockets to 92 percent. Among Republicans, still 51 percent view their party's front-runner favorably.
Again, it's not much better for Cruz. The Texas senator is viewed unfavorably by 66 percent of Bay State voters, 79 percent of Democrats, and 40 percent of Republicans.
"The data show deep discontent among Massachusetts voters when it comes to the leading candidates for the Republican nomination," WNEU political science professor Tom Vercellotti said in a statement.
Additionally, in the four hypothetical general election matchups WNEU polled, about 20 percent of Massachusetts Republicans say they would vote for the Democratic candidate over Trump or Cruz.
"A certain amount of cross-party voting can be expected," Vercellotti said, noting that about 8 percent of Massachusetts Republicans said they would vote for President Barack Obama over Mitt Romney in a 2012 poll roughly eight months before the election. CNN exit polls found 17 percent of of Bay State Republicans voted to re-elect the president.
"Republicans in Massachusetts seem more inclined to move away from their party if the nominee appears to be out of the party's mainstream," Vercelloti said, referring to Trump and Cruz.
Compared to WNEU's poll last October, the number of registered voters who said they are "not at all enthusiastic" about the 2016 election more than doubled from 7 percent to 15 percent.
Fifty-three percent of voters think Hillary Clinton will win in November, including 28 percent of Republicans and 66 percent of Democrats. A combined 39 percent of Massachusetts Republicans believe one of their party's current candidates will be elected president.