Politics
Gov. Charlie Baker won't attend the Republican National Convention
He has repeatedly criticized the party's two leading presidential candidates.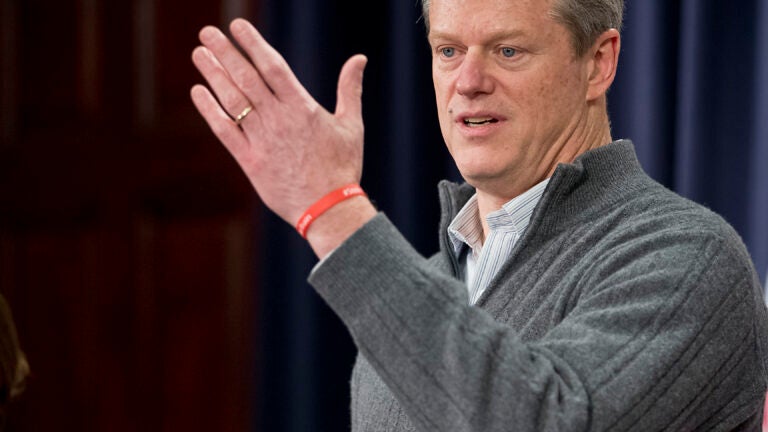 Gov. Charlie Baker won't be attending the Republican National Convention in Ohio this July, breaking a string of Massachusetts governors with prominent speaking roles at the party's convention.
"Governor Baker is not planning to attend the GOP Convention in Cleveland as the legislature will be in session and the administration will be closely monitoring several priorities as they move through the legislative process," Baker spokeswoman Elizabeth Guyton said in an email.
Baker, who was elected to office and has governed as a moderate Republican, has taken issue with the party's leading presidential candidates this election cycle. He has criticized Donald Trump's "reprehensible" comments about Muslims and women and said Trump and Sen. Ted Cruz have not shown an ability to collaborate with others.
This year's GOP event is likely to be particularly controversial given the possibility of a contested convention. Trump has warned there could be riots if he is not chosen as the nominee. Other moderate Republicans, including New Hampshire Sen. Kelly Ayotte and former Florida Gov. Jeb Bush, have also said they do not plan to attend.
The decision is a stark shift compared to prior Massachusetts governors, who often enjoyed major coverage in previous party conventions. Gov. Deval Patrick gave speeches at the Democratic National Convention in 2008 and 2012, Gov. Mitt Romney spoke at the Republican National Convention in 2004, and Gov. Paul Cellucci addressed Republicans in 2000.
In fact, the last governor who didn't deliver a speech at a convention was Baker's political role model, Bill Weld. In 1996, Gov. Weld decided to withdraw from a primetime speech at the Republican National Convention because party leaders did not allow him to deliver a planned pro-choice speech.
"I wanted to give a speech about a woman's right to choose, and Big Tent, and the future of the party, and they didn't want it," Weld said in a 1996 story in The Boston Globe. "Didn't fit in with the program."