Politics
New poll: Majority of Americans can't imagine supporting any of the leading presidential candidates, Democrat or Republican
Nearly seven out of of 10 voters say they can't see themselves voting for Donald Trump.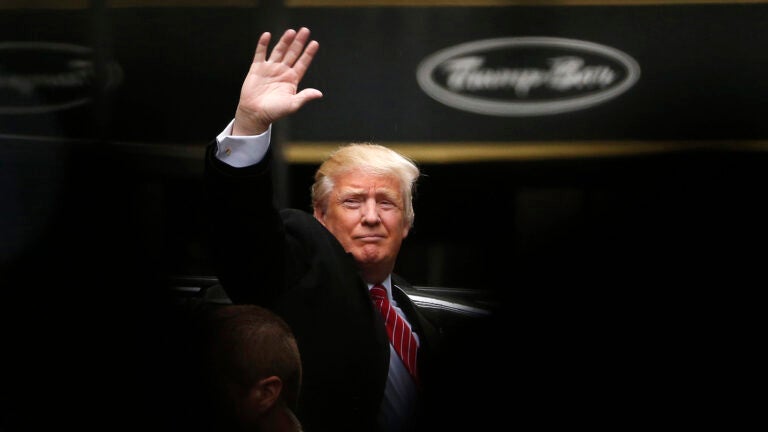 Despite the adage, the 2016 presidential campaign has been anything but a popularity contest. At least not among the leading candidates for both major parties.
A new NBC News/Wall Street Journal poll out Monday found that 68 percent of registered voters can't see themselves supporting current Republican candidate and primary delegate leader Donald Trump for president in 2016.
Sixty-five percent of respondents viewed Trump somewhat or very negatively, compared to 24 percent who viewed him somewhat or very positively, for a net favorability rating of negative-41 percent.
But before supporters of Trump's main opponents get too haughty, the electorate does not view Ted Cruz or Hillary Clinton particularly favorably either.
Sixty-one percent of voters said they can't see themselves supporting Cruz, the Republican Texas senator second to Trump in delegates, while 58 percent said they can't see themselves supporting Clinton, the current Democratic primary leader.
Both are underwater when it comes to their favorability rating as well. Twenty-three percent more voters viewed Cruz negatively than positively, while the former secretary of state's net favorability rating was negative-24 percent.
Meanwhile, underdogs in both the Democratic and Republican primary boast net-positive perceptions among voters. Despite trailing in their respective races, Democratic candidate Bernie Sanders had a net rating of plus-12 percent, while Republican candidate John Kasich had a plus-9 percent rating.
In statements to NBC News, pollsters attributed the apparent contradiction in voter opinion to the fact that front-runners are more likely to be targeted by negative ads.
"The Republicans have a party problem, and the Democrats have a candidate problem," said Democratic pollster Peter Hart.
According to the poll, the Democratic Party had a negative-3 percent favorability rating, compared to the Republican Party's negative-14 percent rating.