Politics
Donald Trump voices support for Tom Brady at Rhode Island campaign stop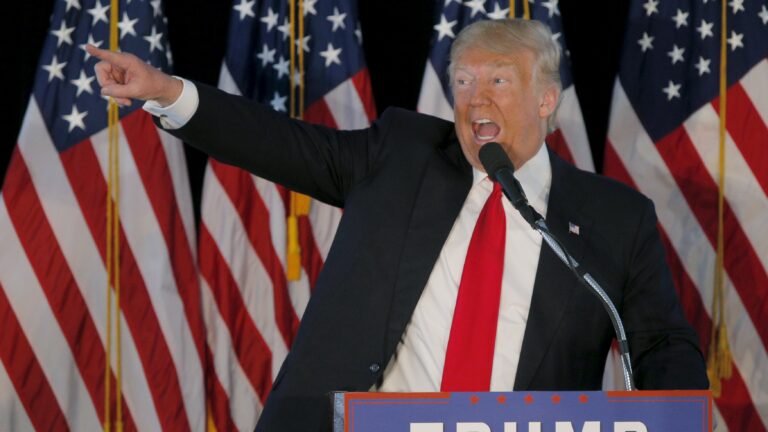 During a last-minute campaign stop in Rhode Island, Republican presidential candidate Donald Trump fell back on one of his practiced campaign tactics: name dropping Tom Brady in front of New England voters.
"First of all, let's start by saying: Leave Tom Brady alone," Trump told the crowd gathered at the Crowne Plaza Hotel in Warwick. "Leave him alone. He's a great guy. That's enough."
.@realDonaldTrump: "Leave Tom Brady alone" pic.twitter.com/N2jDgedUBS

— POLITICO (@politico) April 25, 2016
Just before Trump took the stage Monday, a federal appeals court reinstated Brady's four-game suspension for his role in Deflategate. A lower court vacated the suspension prior to the start of the 2015 season last summer.
Trump took advantage of the opportunity to play the Brady card while campaigning in Patriots territory Monday before heading down to Pennsylvania for the evening. As he discovered last week, apparently not everyone loves the Patriots quarterback.
Still, Trump has voiced his support for Brady throughout the Deflategate scandal, and Brady has given him some love back — keeping one of the Republican front-runner's "Make America Great Again" signature red hats in his locker and also calling the prospect of having Trump in the White House "great." However, Brady hasn't endorsed Trump for the nomination.
While Trump credited Brady with his success in Massachusetts, polls showed it's unlikely he needed to express his support of the quarterback to win Tuesday's primary in Rhode Island. The most recent poll from Brown University put the Donald in the lead by a 13-point margin.