Politics
US Attorney Carmen Ortiz must decide how to handle Mayor Marty Walsh's alleged involvement in union tactics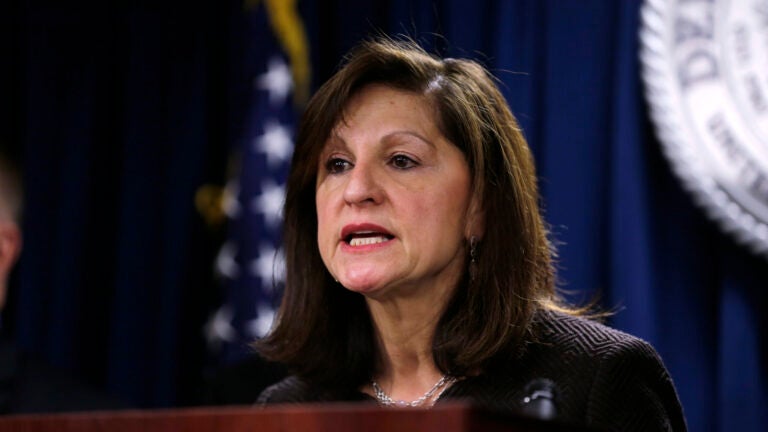 United States Attorney Carmen Ortiz has overseen a handful of the state's most historic prosecutions: "Whitey" Bulger, Dzokhar Tsarnaev, and three high-profile state politicians. Now, nearing the end of her second term, Ortiz will have to make a decision on another controversial case: how to move forward with Boston Mayor Marty Walsh in an investigation into tactics used by union leaders, The Boston Globe reported.
Federal prosecutors have opened a probe into union officials, investigating reports that some labor leaders threatened developers and businesses which hired nonunion workers. Walsh was not an immediate focus of the investigation, but came to prosecutors' attention after they recovered a recording in which he allegedly told a development company it should hire union workers for a Somerville-based project if it wanted to easily secure a permit for a Boston high-rise. The recording was from 2012, when Walsh served as a prominent labor union leader.
Ortiz's office has both collaborated with Walsh's administration and spoken out against a lawsuit on behalf of the city it deemed "frivolous," according to the Globe. Their somewhat tense relationship leads some analysts to believe Ortiz wouldn't hesitate to open an investigation against Walsh, but experts also noted that it would be challenging to determine whether the tactics used were criminal or protected by the Constitution. She would also face the difficult task of bringing charges against a popular sitting mayor.
"You want the prosecution to be beyond criticism, for nobody to ever [be able to] suggest that the motivation was ever political in nature," former U.S. Attorney Michael Sullivan told the Globe.
Read the full Globe story here.