Politics
Elizabeth Warren says Donald Trump's 'woman's card' comment is a sign of 'what weak men do'
"I hoped you were going to ask me if I thought he was a sexist."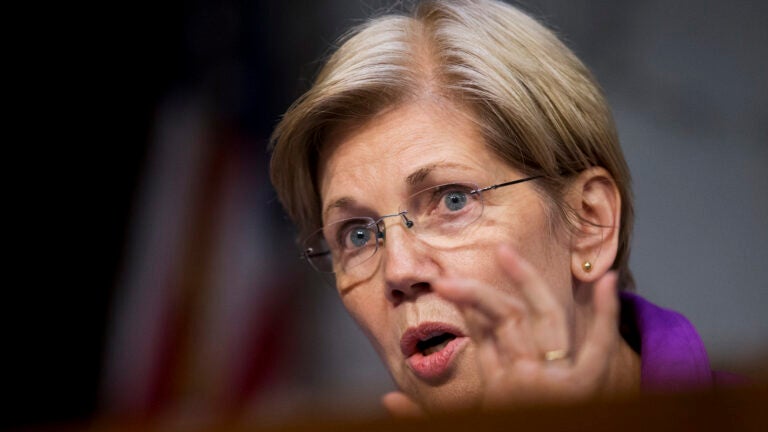 Elizabeth Warren says that Donald Trump's recent remarks about Hillary Clinton are a sign that he feels threatened by the Democratic candidate's presidential qualifications.
"That's what weak men do," said the Massachusetts senator, who despite not endorsing a Democratic presidential candidate came to bat for Clinton in an interview Thursday with The Boston Globe.
"It is an old story," she said, "and I don't think the American voters will fall for it."
Following his sweep in Tuesday's primaries, Trump attacked Clinton, saying the "only card she has is the woman's card."
"She's got nothing else going," he said. "And frankly, if Hillary Clinton were a man, I don't think she'd get 5 percent of the vote."
Warren said Trump was afraid of equal rights for women and, according to the Globe, came with her own questions as well.
"I hoped you were going to ask me if I thought he was a sexist," said the Democratic senator, who recently had her own back-and-forth with Trump.
"That's like asking if he has bad hair," Warren said, answering her own question. "He wears the sexism out front for everyone to see."
Trump continued his "woman's card" line of attack against Clinton this week.
"And the beautiful thing is, women don't like her," he said during Tuesday's victory rally.
According to a recent Gallup poll, Clinton has a net favorability rating of negative-3 percent among U.S. women.
However, according to the same poll, 70 percent of women have an unfavorable view of Trump (as do 58 percent of men), for a net favorability rating of negative-47.