Politics
Michael Dukakis: 'Maybe 5 people' think Carly Fiorina would be a good president
"With all of the great women we have in this country, why would you go to Fiorina?"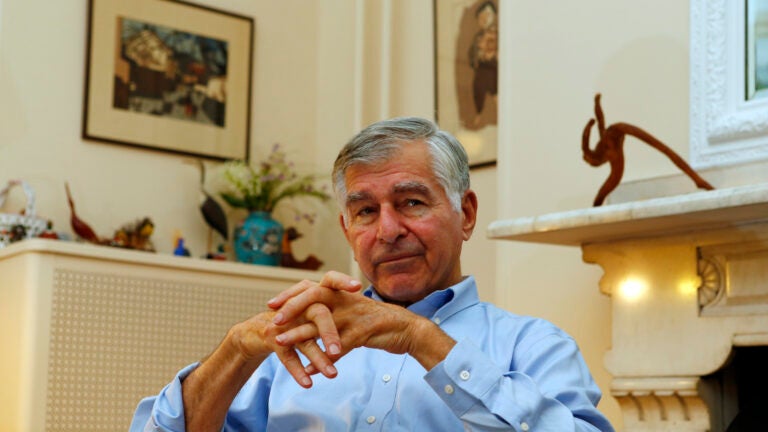 Michael Dukakis, who knows a thing or two about failed presidential runs, criticized Ted Cruz's pick of Carly Fiorina as his potential vice president as "incomprehensible" on Wednesday.
In an interview with Rita Cosby on 77 WABC Radio, Dukakis said a vice president first and foremost should be qualified if they became the president. And Fiorina fails that test, he said.
"Is there anybody in the United States that thinks Carly Fiorina would be a first-rate president? I don't think so. Maybe there are five people that do," he said. "That tells you something about the kinds of people this guy [Cruz] would pick if, God forbid, he ever became President of the United States."
Cruz, who was mathematically eliminated from winning a majority of the Republican delegates during the primary season on Tuesday, announced Fiorina as his potential running mate on Wednesday morning. Fiorina, the former CEO of Hewlett Packard, dropped out of the race in February after poor showings in Iowa and New Hampshire. Cruz could still become the nominee at a contested convention in July.
Dukakis, the 1988 Democratic nominee for president, did not have any nice things to say about her business acumen or candidacy.
"I don't know of anything that qualifies Carly Fiorina to be President of the United States, frankly. … She's hardly had a distinguished career in business. She had a lot of problems," he said. "With all of the great women we have in this country, why would you go to Fiorina?"
Dukakis supports Hillary Clinton for president on the Democratic side. He said he thinks Donald Trump has the nomination "well in hand."
"I obviously don't think [Cruz] is going to win the nomination," Dukakis said. "I would be appalled if he did."