Politics
Donald Trump accuses Ted Cruz's father of working with Lee Harvey Oswald
Seriously.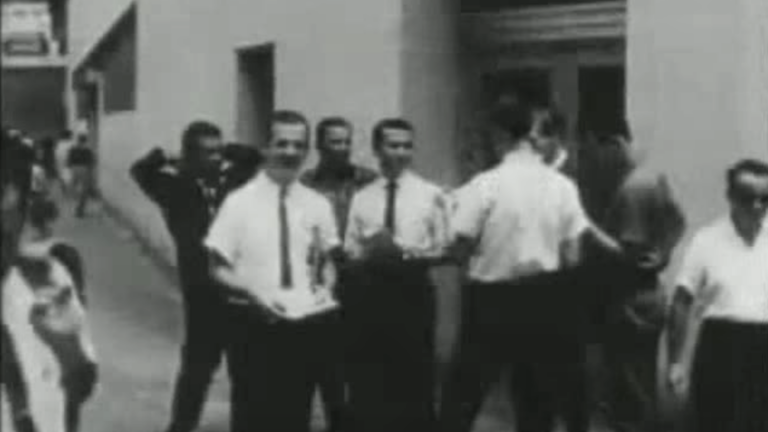 Citing a report from the National Enquirer, Donald Trump accused Ted Cruz's father of working with Lee Harvey Oswald before he assassinated President John F. Kennedy.
"His father was with Lee Harvey Oswald prior to Oswald's being — you know, shot. I mean, the whole thing is ridiculous," Trump said in a phone interview with Fox News, according to Politico. "What is this, right prior to his being shot, and nobody even brings it up. They don't even talk about that. That was reported, and nobody talks about it."
The bizarre accusation relies on a "WORLD EXCLUSIVE!" from the National Enquirer last week in which the tabloid published a photo of Oswald passing out pro-Fidel Castro literature in New Orleans in 1963, three months before he assassinated Kennedy. The Enquirer said that a previously unidentified man toward the back of the image was actually Rafael Cruz, and reported that the elder Cruz was working with Oswald.
The report was flatly dismissed by Cruz's campaign. Similarly, a JFK assassination expert told The Miami Herald that the blurry image wasn't proof of anything.
Still, Trump attempted to link Cruz to JFK's assassin in his Fox News interview on Tuesday.
"I mean, what was he doing — what was he doing with Lee Harvey Oswald shortly before the death? Before the shooting?" Trump continued. "It's horrible."
The National Enquirer enjoys a "very cozy" relationship with Donald Trump and endorsed the businessman for president.