Politics
Gov. Charlie Baker's former running mate says he'll vote for Trump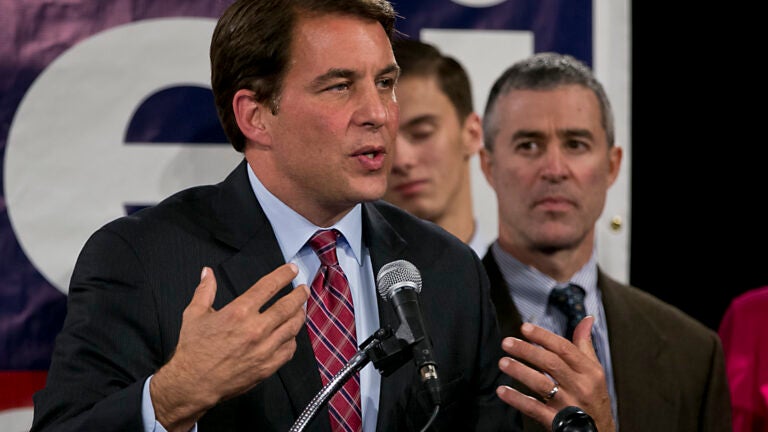 Richard Tisei, who ran alongside current Gov. Charlie Baker in a failed bid for governor in 2010, said he will vote for Donald Trump for president in the general election, breaking ranks with his former running mate.
"I plan to vote for Trump," Tisei told Boston.com in an email. "I feel that Hillary Clinton clearly lacks the basic ethical standards that all in government must share."
That decision to vote for Trump contrasts with that of the man he once called his boss. Baker has repeatedly criticized Trump's controversial comments on women and Muslims, and on Wednesday the governor affirmed he would not vote for Trump or Hillary Clinton in November.
Tisei's position also puts him at odds with current Lt. Gov. Karyn Polito. Baker spokesperson Elizabeth Guyton said Polito would not vote for Trump in the general election.
Tisei, an openly gay Republican, was first elected as a state representative in 1984 at age 22. He later was elected to the state Senate, and rose to the position of Minority Leader in 2007.
In 2010, Baker chose Tisei to be his Lieutenant Governor on the Republican ticket. The duo lost in the general election to Gov. Deval Patrick and Lt. Gov. Tim Murray.
In subsequent runs for U.S. Congress, Tisei lost to Democratic challengers in 2012 and 2014. He currently is the owner and broker of Northrup Associates Realtors.