Politics
Poll: Massachusetts split down the middle on marijuana legalization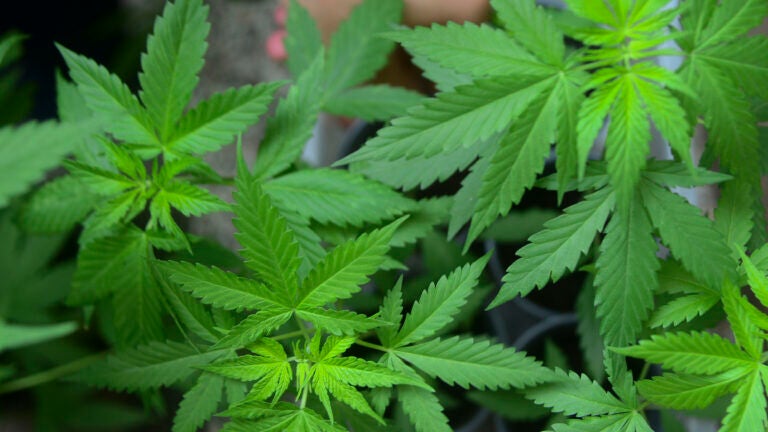 Massachusetts voters are split on whether their state should follow suit of states like Colorado, Washington, and Alaska—and legalize recreational marijuana.
According to a Suffolk University/Boston Globe poll Saturday, 43 percent of likely Bay State voters said they would support a likely ballot initiative to legalize the sale of marijuana to anyone more than 21 years old, while 45.8 percent said they would oppose the measure.
Eleven percent said they were undecided. With the 4.4-percentage-point margin of error, those supporters and opponents of the potential statewide November ballot question are in a virtual tie.
However, since the question was last polled, those numbers have shifted slightly toward opponents of legalization, a campaign led by Gov. Charlie Baker, Attorney General Maura Healey, and Boston Mayor Marty Walsh. In a July 2014 poll, 48 percent of likely voters supported legalization, while 47 percent were opposed. More recent polling had found more than 50-percent majorities in favor of legalization.
Additionally in Saturday's poll, voters were asked if they thought people should be able to grow their own marijuana. About 40 percent said they think people should be able to, while 50 percent said no, with nearly 10 percent undecided.
Supporters of legalizing marijuana propose regulating and taxing the drug similarly to alcohol and argue it is hypocritical to treat marijuana in a different class than alcohol. However, opponents say that legalization could put minors at risk and harm efforts to address the regional opioid crisis.
A few other heated political issues were put to voters in Saturday's poll, which was taken May 2 to May 5.
More than 53 percent said they supported current legislation to ban discrimination against transgender people at public accommodations, including in restaurants and restrooms, while 30 percent said they were opposed.
Massachusetts voters also overwhelmingly support a proposed tax on millionaires, which has been said would raise between 1.5 billion and 2 billion in state revenue for transportation and education.
The so-called millionaires tax, a 4 percent tax on individual income over $1 million, found support from 69.8 percent of Bay State voters, according to the poll, while 23.6 percent said they opposed the proposal.