Politics
Scott Brown: World 'quite literally' burst into flames under Hillary Clinton
Literally?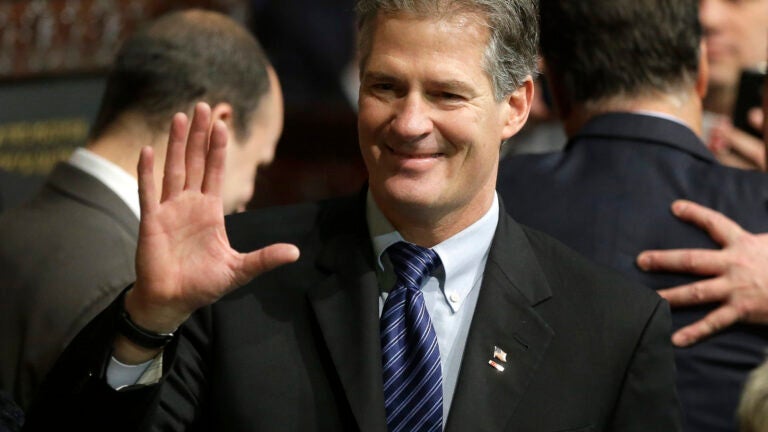 Former Sen. Scott Brown is taking on Hillary Clinton's leadership of the State Department with guns blazing. Figuratively speaking, of course.
In an opinion piece in the Boston Herald, Brown mixed the metaphorical with the literal in urging voters to support Donald Trump over Hillary Clinton in the presidential race.
"On Clinton's watch at the State Department, the world quite literally burst into flames," he wrote. "From the bungled Russian reset, to the rise of ISIS in Syria, to the missed warning signs on Boko Haram in
 Africa — there is literally no corner of this globe that's better off because of Clinton."
The article purports to compare Trump to Clinton "side-by-side," but it largely focuses on attacking Clinton and urges Republicans to unite against her candidacy.
In February, Brown became the first current or former senator to publicly support Trump when he endorsed the businessman. He has taken an active role as a Trump surrogate in the past few weeks. Last week, he criticized Sen. Elizabeth Warren, who beat him in the 2012 Senate race, after she had attacked Trump.