Politics
Curt Schilling endorses Donald Trump in 1,500-word blog post
The former Red Sox pitcher laid out three main reasons why he's backing the Donald for president.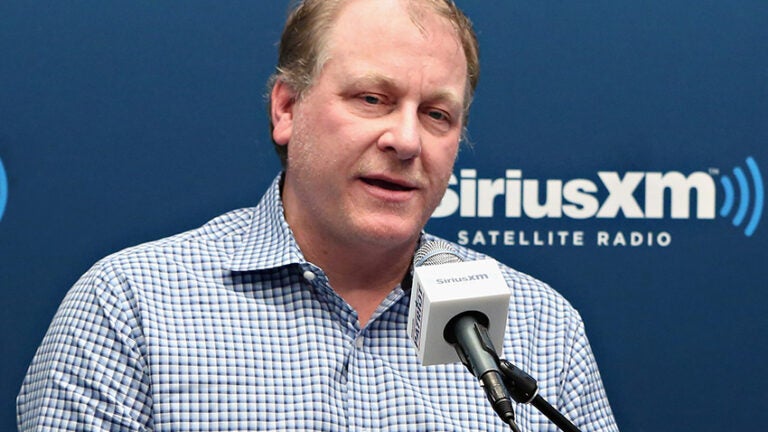 Given his expressed views on politics and Hillary Clinton, it may not be surprising who Curt Schilling is supporting for president.
In a sprawling blog post Friday, the former ESPN analyst and Red Sox pitcher wrote he will vote for Donald Trump this November.
Despite some misgivings with the presumptive GOP nominee's policy positions, Schilling wrote that he has known Trump for decades and believes he is a "man decisive in action and confident in his ability." In the nearly 1,500-word post, Schilling lays out three reasons why he has come around on Trump:
I trust him. I don't agree with him on many things, that's cool. I also know that there is and never will be a candidate anywhere that I will agree with on everything. That candidate doesn't exist. If you say it does I think that makes you a sheep, someone afraid to have or voice an original, albeit unpopular, opinion at times.
While I don't agree with him there are two incredibly important things he possesses that neither candidate on the Soviet ticket do. He loves this country. You can laugh, you can mock, but you also are full of crap if the current administration has ever given you the confidence that they love this nation above all else. He will protect my family, and my loved ones. I say that because Mr Trump is where he is for one major reason. He's been successful because he understands that surrounding yourself with smart people and listening to them, then parsing ideas and deciding, is how you win. Not all the time, but most of the time. When he says he will 'make the military great' he means "I'm going to create a group of men and women I trust to rebuild the worlds greatest armed forces and then insure that you and your family are protected BEFORE looking out for the interests of others".
I firmly believe that to know the real heart and soul of a man you look at his children. Who are they, what are they, and how do they act. I've never, even for a second, heard his children speak with anything but respect, courtesy, integrity and confidence. While you may think they are 'spoon fed' rich kids, experience tells me they have busted their asses to make their own way and be their own people.
Schilling goes on to deride the "liberal media" for what he sees as the misrepresentation of Trump's positions. He also criticizes Clinton for her response to the 2012 attacks in Benghazi, as well as her Democratic primary opponent, Bernie Sanders, who Schilling says "is too far left for election in the Soviet Union."
Schilling does note that he would like Trump to tone down the name calling and to be more specific about policy.
Last July, Schilling, whose father served 22 years in the military, said he wouldn't support Trump after the candidate mocked Sen. John McCain's military record during a campaign rally.
In September, Schilling donated to the primary campaign of Ben Carson, before the Republican and retired neurosurgeon dropped out six months later and endorsed Trump.
The former baseball commentator, who actively posts and shares politically-charged material on social media, was fired last month by ESPN after he shared an anti-transgender rights meme on Facebook.