Politics
Elizabeth Warren: Federal expansion of overtime rules is 'a big deal'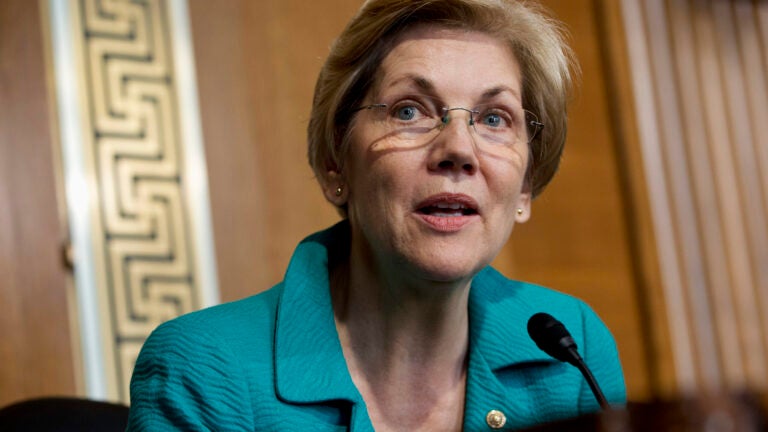 The federal government is about to give millions of people a raise, and Sen. Elizabeth Warren is fully on board.
President Barack Obama announced Tuesday night that the Department of Labor will change the rules around overtime pay, doubling the threshold for time-and-a-half pay for salaried workers who put in more than 40 hours a week.
"Anyone who puts in a hard day's work deserves a fair day's pay," Warren said, "and today the Department of Labor released an overtime pay rule that helps makes that happen."
Currently, the threshold for workers entitled to overtime stands at $455 per week, or $23,660 annually. On December 1, when the new rule goes into effect, it will go up to $913 per week, or $47,476 a year.
The change will make 35 percent of full-time salaried workers entitled to overtime pay, up from 7 percent currently, according to the Labor Department. The change will cover 4.2 million new workers, according to the department.
Unlike the current regulation, which had not been updated since 2004, the rule will automatically update the threshold every three years based on wage growth over time. In his announcement Tuesday, Obama noted Tuesday that the overtime threshold covered 60 percent of salaried workers in 1975.
As the Associated Press reported, however, not all are happy with the rule change, as business associations argued it would equate to a demotion for many workers, who could be switch to hourly pay and assigned fewer hours.
"With the stroke of a pen, the Labor Department is demoting millions of workers," David French, a senior vice president for the National Retail Federation, told the AP. "Most of the people impacted by this change will not see any additional pay."
Warren acknowledged that many companies and trade associations had "flooded" the Labor Department with criticisms, but also noted that "workers and their families spoke up too."
"The DOL listened, closing the loopholes and dramatically increasing the number of workers in all 50 states who will soon have access to overtime pay," the Massachusetts senator said. "When these changes take effect in December they will give millions of Americans a fighting chance to build more financial security – and that's a big deal!"
Earlier this month, Warren released a report in support the rule change, highlighting the impact it would have in workers in each of the 50 states. In Massachusetts, the change would triple the number of workers eligible for overtime, from 101,000 to 382,000 people. Of those who'd get the overtime pay, 55 percent would be women, according to Warren.