Politics
More than 450 writers, including Stephen King, condemn Donald Trump in open letter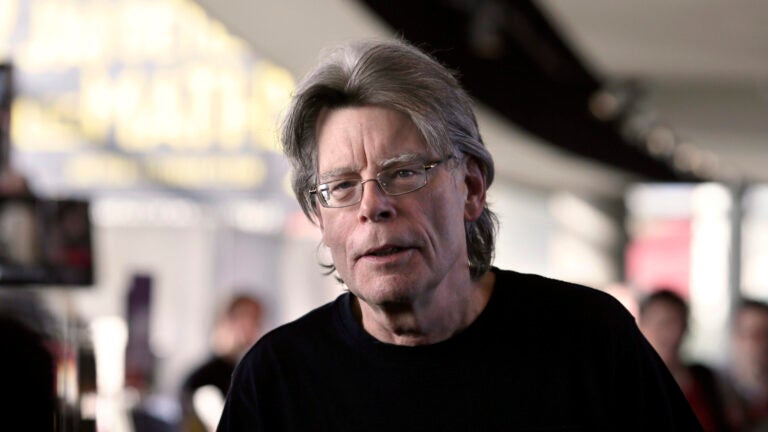 For all the horror and suspense that Stephen King has written, it's Donald Trump that has the the Maine author frightened.
King was one of more than 450 authors to sign an open letter published Tuesday "unequivocally" opposing the candidacy of Trump, the presumptive Republican nominee.
"As writers, we are particularly aware of the many ways that language can be abused in the name of power," reads the letter, which is addressed to "the American people."
The signatories include 16 writers from Boston, including multiple professors and the city's poet laureate, Danielle Legros Georges.
In the letter, which doesn't explicitly endorse any presidential candidate, the authors trumpet the value of pluralism, "respect for the truth," and experience.
"The history of dictatorship is the history of manipulation and division, demagoguery and lies," they continue, later adding that "neither wealth nor celebrity" qualifies a person to be president.
"The rise of a political candidate who deliberately appeals to the basest and most violent elements in society, who encourages aggression among his followers, shouts down opponents, intimidates dissenters, and denigrates women and minorities, demands, from each of us, an immediate and forceful response," the authors conclude.
An accompanying online petition from the group, Writers on Trump, had also garnered more than 3,800 signatures by Tuesday evening.
The group promoted the letter on social media under the account @WritersOnTrump, as well as #WritersOnTrump.
Perhaps the most prominent author to sign, King personally supported President Barack Obama and has argued that the rich should be taxed more. Though he remained silent on politics Tuesday, King has in the past been outwardly critical on Twitter of the 2016 Republican presidential field, Maine Gov. Paul LePage, and GOP policies on gun rights and so-called religious freedom.