Politics
Where will marijuana opponents get their funding?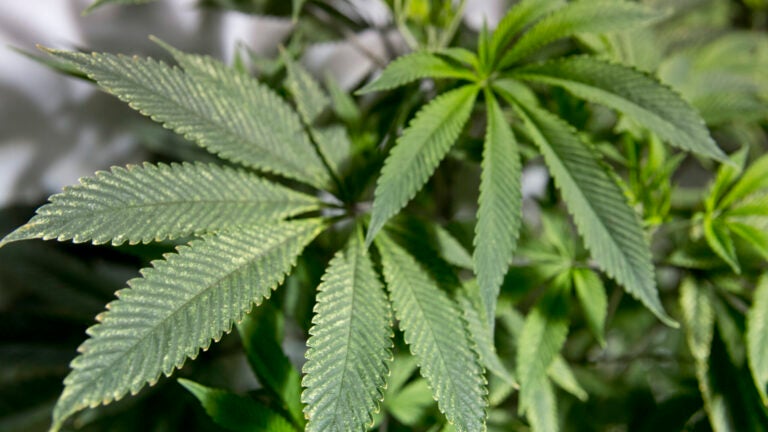 Opponents of legalizing marijuana in Massachusetts have criticized the supporters of the upcoming ballot question for being financially backed by a national group. But it's not yet clear who the opposition campaign will look to for funding.
Proponents are backed by the Marijuana Policy Project, which includes major power players in the pot industry. The opposition group — the Campaign for a Safe and Healthy Massachusetts — argues the pro-pot campaign exists primarily to benefit the rising class of marijuana moguls.
The Campaign to Regulate Marijuana Like Alcohol turned the issue around on its opponents in a podcast published by CommonWealth magazine Friday. Will Luzier, the pro-pot campaign manager, asked opposition spokesman Corey Welford who will financially back the anti-legalization campaign, which has the political support of Gov. Charlie Baker, Boston Mayor Marty Walsh, House Speaker Robert DeLeo, and others.
"Are you taking money from big pharma?" Luzier asked Welford. "Who pays your salary?"
Welford said the campaign will be "completely open and transparent under [the Office of Campaign and Political Financing]," but did not directly answer the question. He said the group, which launched this spring, is "very early" in its fundraising effort and that he doesn't expect it to raise as much money as legalization supporters.
"We think it is important that people look at who is funding each campaign," Welford said.
In a follow-up statement to Boston.com, Welford said: "We expect to have a broad range of supporters and will be fully transparent about where our contributions come from. The marijuana industry is expected to spend millions to bring the commercial market into Massachusetts, and we believe we will have enough to compete to get our message out."
The Campaign for a Safe and Healthy Massachusetts, which launched earlier this year, will not need to report its fundraising activity to the state's political finance office until September 9.
The Campaign to Regulate Marijuana Like Alcohol will next report its fundraising then, too, but it last filed at the end of last year, having raised nearly $300,000 through that point.
Welford and Luzier further debated other aspects of the proposed law in the podcast, including the murky research into whether legalization leads to increased teen usage, aspects of the law that give medical marijuana facilities the inside track at opening recreational stores, and more. You can listen to it here.