Politics
Elizabeth Warren: 'I'm a superdelegate, and I don't believe in superdelegates'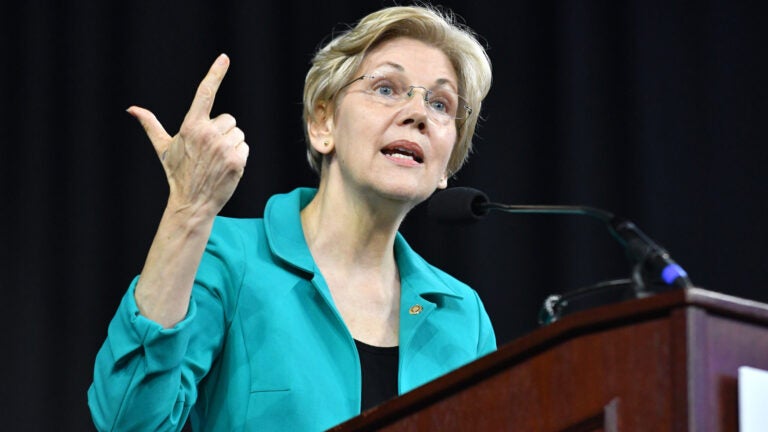 Sen. Elizabeth Warren has refused to take sides on who her party picks as its 2016 presidential nominee.
That, however, does not mean the Massachusetts Democrat doesn't have an opinion about how her party nominates its candidate.
Following a resolution passed Saturday at the Massachusetts Democratic Convention to more closely inspect the contentious role of superdelegates in the party's primaries, Warren (who, as a top elected official, is herself a superdelegate) was asked if she thought the process deserved such scrutiny.
"Yes I do," Warren said, as reported by MassLive. "I'm a superdelegate, and I don't believe in superdelegates."
In contrast to pledged delegates, who are bound to support candidates according to the outcomes of party primaries and caucuses, Democratic superdelegates—comprised of current and former elected officials and party leaders—are unbound and free to cast their ballot for whomever they choose at the Democratic National Convention.
In her critique, Warren joins Democratic presidential candidate Bernie Sanders, who has criticized the role of superdelegates in the Democratic primary process as undemocratic.
"I don't think that superdelegates ought to sway the election," Warren added.
Sanders currently trails Hillary Clinton by 268 pledged delegates, according to an Associated Press count Saturday. Despite his criticism of superdelegates, the Vermont senator will almost certainly have to persuade a majority of the superdelegates who have pledged to support Clinton to back him instead in order to win.
"Hillary Clinton will not have the requisite number of pledged delegates to win the Democratic nomination at the end of the nominating process on June 14," he recently told CNN. "Won't happen. She will be dependent on superdelegates."
Currently, 547 superdelegates have pledged their support to Clinton, while 46 have said they will support Sanders. And if the majority of them feel, as Warren said, that their role shouldn't be to "sway" the primary and caucus results, Sanders may be out of luck this July in Philadelphia.