Politics
Elizabeth Warren can't help but laugh at this Scott Brown zinger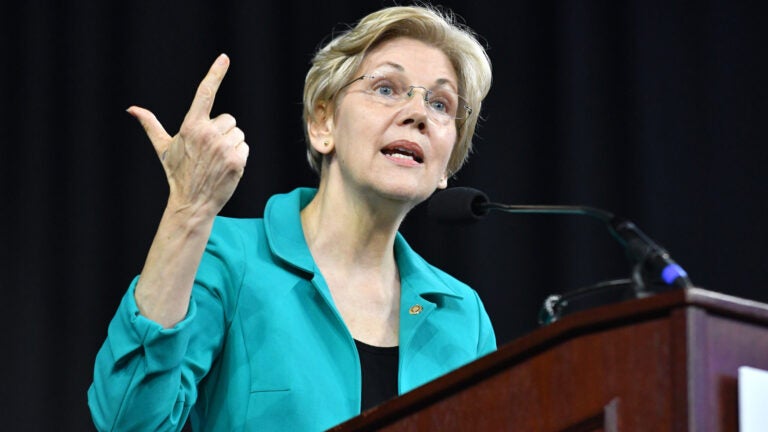 Elizabeth Warren has emerged this election cycle as one of the most prominent critics of Donald Trump. But at the Massachusetts Democratic Party State Convention on Saturday, Warren was most proud of a zinger targeting her former competitor Scott Brown.
"Now neither [Sen.] Ed Markey nor I is up for reelection this year, and so far, Scott Brown has not found another Senate race to lose," she said, stifling a lengthy laugh. "Even so, I'm back here today to talk about elections."
Elizabeth Warren: "So far Scott Brown has not found another Senate race to lose."
[extremely smug laugh] pic.twitter.com/0eocLy35Kj

— Eric Levenson (@ejleven) June 6, 2016
Brown won a special election for U.S. Senate in Massachusetts in 2010 before losing to Warren in 2012. Brown subsequently moved to New Hampshire and ran for Senate there, but lost to incumbent Jeanne Shaheen.
Aside from Warren's anti-Brown diss in Lowell, she spent much of the 15-minute speech on Trump, whom she called a "fraudster-in-chief" and a "small, insecure money-grubber who just doesn't care about anyone but himself."
Toward the end of the speech, she suggested that her 15 minutes of comments were just the tip of the iceberg.
"You know I could go on like this all day," she said. "When it's Donald Trump, there's just so much there to talk about."
You can watch the full speech below.
https://www.facebook.com/ElizabethWarren/videos/10153809759908687/