Politics
Bill Weld supports marijuana legalization in Massachusetts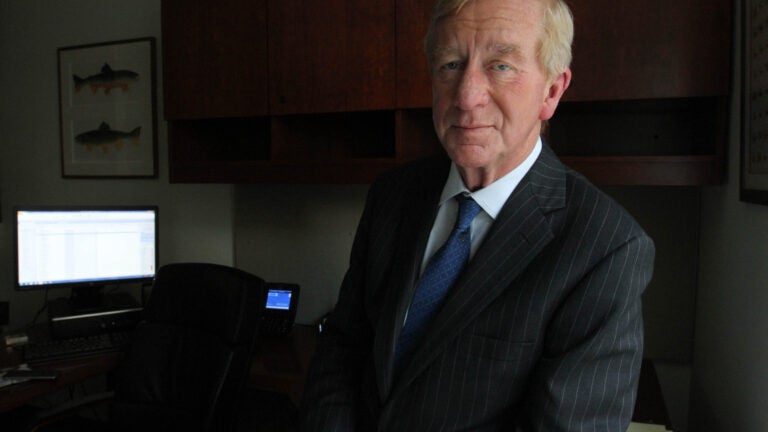 Former Massachusetts Republican Gov. William Weld, the newly minted vice-presidential candidate on the third-party Libertarian ticket, said Tuesday that he supports marijuana legalization in Massachusetts, an issue that is expected to be decided in a ballot question this fall.
"In Massachusetts, I would be supportive," Weld said at a question-and-answer session hosted by the public policy think tank MassINC.
On the one hand, Weld's position is no surprise, as the party he will represent this fall believes in limited government and has long called for legalization of marijuana and the relaxation of drug laws. Gary Johnson, the former New Mexico governor and Weld's running mate as the Libertarian presidential candidate, served as an executive of a marijuana company and is strongly supportive of the drug's legalization.
And as governor in the 1990s, Weld supported medical marijuana legalization. But as a former federal prosecutor, Weld also had a tough-on-crime approach as governor, and he acknowledged Tuesday that his support for legalization is "something of a shift from what my position would have been in the past."
"I'm not absolutely sure that I would have been for that before spending as much time as I have with Gary Johnson," Weld said. "He's very much in favor of the legalization of marijuana."
Weld said Johnson "wants to look" at legalizing other drugs as well as a form of criminal justice reform, and said alcohol and legal prescription drugs can be more dangerous than illicit drugs.
"I don't know the answer to those things. … That to me is at least worth a discussion," Weld said. "And I do think there's something to the idea that by decriminalizing something, you take it out of the shadows. And then the incentives are not there for the bad guys to do massive criminal sales. Again, you wouldn't have heard it from me when I was in the Justice Department."
Weld won the Libertarian VP nomination at a closely contested national convention over Memorial Day weekend. He was criticized by a sizable swath of Libertarians in the lead-up to the nomination for past positions that contradict some of the party's principles.
The Massachusetts marijuana ballot question would legalize marijuana in 2017, and establish a taxed retail sales system in 2018. It would be similar to laws that have passed elsewhere, including in Colorado.
Weld said he would "not be surprised" to see the legalization effort fail this fall. While voters here easily passed initiatives to decriminalize pot and legalize medical marijuana, and full recreational legalization saw high early support, enthusiasm has looked more tepid in recent polling. It has attracted powerful, bipartisan opposition, with Democratic Boston Mayor Marty Walsh and Republican Gov. Charlie Baker among the elected officials who have actively voiced their dissent.
Baker worked in Weld's administration and is close with his predecessor. But even though the governor has said he will not support either Donald Trump or Hillary Clinton as president, he has also said he would not back Weld's Libertarian ticket. The reason? The party's call for drug legalization is a big part of it, he told Boston Herald Radio last month.
Asked about Baker's plan to sit out the presidential election on Tuesday, Weld still seemed hopeful he could court his pupil's vote. "I bet he'll think of someone to vote for," he said to laughter.