Politics
Kelly Ayotte is not satisfied by Donald Trump's attempt to clarify judge remarks
However, the New Hampshire senator is not planning to withdraw her support.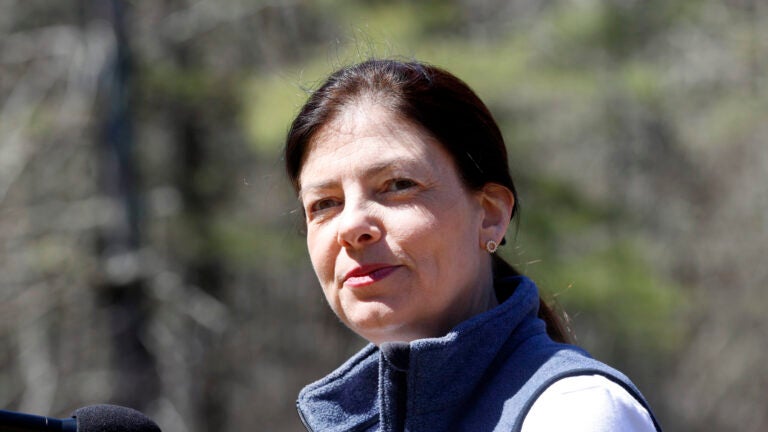 New Hampshire Sen. Kelly Ayotte, who recently denounced Donald Trump's comments questioning the integrity of a Mexican-American judge, is not satisfied by her party's presumptive presidential nominee's attempt to clarify his remarks, which set off strong rebukes from his fellow Republicans.
"Kelly believes he needs to retract his comments and apologize, and his statement today was not a retraction," said Liz Johnson, a spokeswoman for Ayotte's re-election campaign.
In a statement issued earlier this week, the New Hampshire senator said that Trump's comments were "offensive and wrong, and he should retract them."
In a lengthy statement Tuesday, Trump attempted to extinguish the blaze of criticism, both from inside and outside his own party.
According to Trump, his comments, in which he said the presiding judge over a lawsuit against Trump University had "an inherent conflict of interest" due to his Mexican heritage, had been "misconstrued as a categorical attack against people of Mexican heritage."
However, the real estate mogul, who is the target of two class-action fraud lawsuits against the now-defunct Trump University, maintained that he was not being treated fairly in the case.
"I do not feel that one's heritage makes them incapable of being impartial, but, based on the rulings that I have received in the Trump University civil case, I feel justified in questioning whether I am receiving a fair trial."
Trump's original comments, that  Muslim- and Mexican-American judges could not be impartial toward him,  drew near-universal denunciation from Republican leaders (as well as, of course, Democrats) over the recent days. House Speaker Paul Ryan called the remarks the "textbook definition of a racist comment," though he stood by his endorsement of his party's presumptive nominee.
Illinois Sen. Mark Kirk—who, like Ayotte, is a Republican senator up for re-election this year in a state that leans blue—withdrew his support for Trump over the presidential candidate's "latest statements, in context with past attacks on Hispanics, women and the disabled."
"I cannot and will not support my party's nominee for President regardless of the political impact on my candidacy or the Republican Party," Kirk said of Trump in a statement.
Asked Tuesday if Ayotte—who has said she will support, but not endorse Trump—had any plans of withdrawing her support, Johnson said she did not.