Politics
Hillary Clinton claims Democratic nomination, Sanders vows to fight on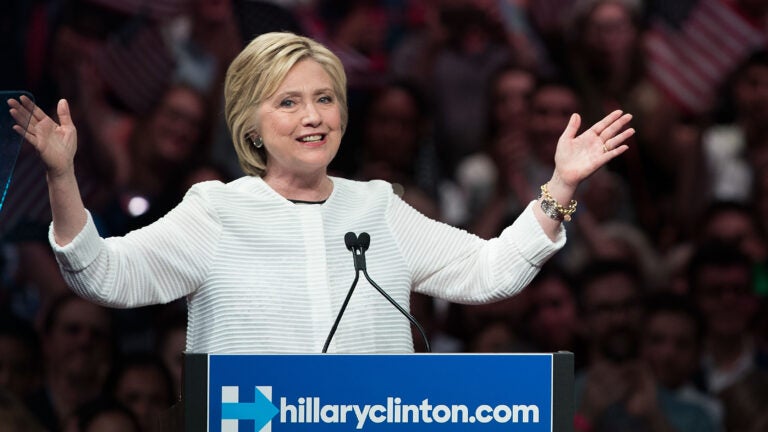 Hillary Clinton claimed the Democratic presidential nomination Tuesday night after victories in the New Jersey, South Dakota and New Mexico primaries, and appealed to supporters of Sen. Bernie Sanders of Vermont to unite with her against Donald Trump.
But Sanders refused to yield, insisting that he would continue his campaign.
With the 14-month Democratic race nearing a close, Clinton savored the biggest night of her extraordinary journey from lawyer, wife and first lady to senator, secretary of state and, now, the first woman to win a major party's nomination. At a rally in Brooklyn, she took the stage with her hands clasped over her heart in gratitude, then threw open her arms in joy and savored a long moment as a jubilant crowd waved American flags and chanted "Hillary."
Reaching for history, Clinton pledged to build on the achievements of pioneers like the 19th-century leaders at Seneca Falls, New York, who began the fight for women's rights in America.
As six states voted Tuesday, Sanders' political lifeline frayed with each loss. He was left hoping for a long-shot victory in the California primary, where Clinton held a wide lead, to justify staying in the race and lobbying Democratic officials to support him in a contested convention next month.
In a speech in Santa Monica, California, late Tuesday night, Sanders told supporters he was determined to stop Trump, the presumptive Republican nominee, from winning the presidency. Yet he spoke of their cause as much larger than his candidacy. "You all know that it is more than Bernie — it is all of us together," he said.
He vowed to "fight hard to win" the final primary, in the District of Columbia next week, and to continue "our fight for social, economic, racial and environmental justice" at the Democratic convention in Philadelphia.
But he also recognized political reality. "I am pretty good in arithmetic and I know that the fight in front of us is a very, very steep fight," he said. "But we will continue to fight for every vote and every delegate we can get."
Sanders won the North Dakota caucuses and the Montana primary. Republicans also voted in several states.