Politics
Warren relishes role as attack dog against Donald Trump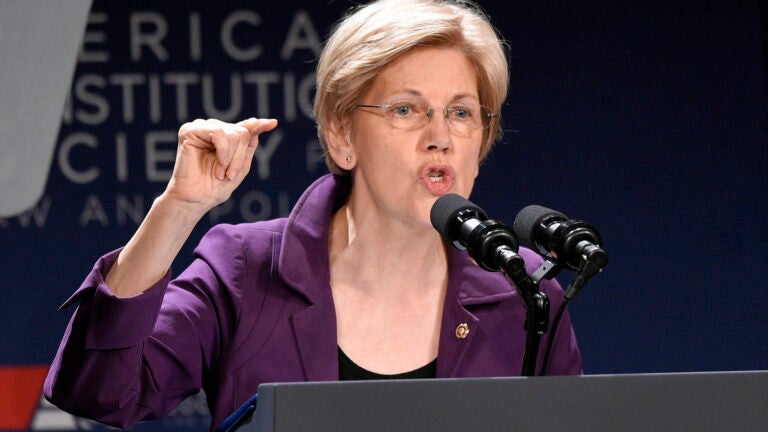 BEDFORD, N.H. (AP) — Relishing her role as an attack dog, Democratic Sen. Elizabeth Warren tore into Donald Trump on Saturday, calling the presumptive Republican presidential nominee a "thin-skinned racist bully" who shouldn't be allowed anywhere near the White House.
"Every day we learn more about him, and every day it becomes clearer that he is just a small, insecure moneygrubber who doesn't care about anyone or anything that doesn't have the Trump name splashed all over it," Warren declared while speaking before hundreds of Democrats in New Hampshire.
Warren delivered her speech at the state party's annual convention, riling up the crowd as the general election begins in earnest. Warren kept her remarks focused on Trump, only briefly mentioning the bruising Democratic primary campaign, but never saying Vermont Sen. Bernie Sanders' name.
"Whether you supported her in the primary or not, we can all say Hillary Clinton is a fighter," Warren said. Spontaneous chants of Sanders' name broke out several times during Warren's speech, but the convention went on with few fireworks.
Warren blasted Trump for his remarks on minorities and women, his economic policies, views on climate change and for allegedly using deceptive marketing practices for the now defunct Trump University. She declared Trump is only qualified to be "fraudster in chief" and said he relies on tearing others down. Warren clearly enjoyed her role as a surrogate focused on taking down Trump, telling the crowd "I really could do this all day."
The speech comes roughly a week after Warren formally threw her support behind Clinton. And while the speech mostly focused on Trump, Warren also talked up Clinton as a fighter for children and families and someone who is never afraid to take on "an army of right-wing lunatics."
"We can whine about Donald Trump. We can whimper about Donald Trump. Or we can fight back. Me? I'm fighting back," Warren said. "Hillary Clinton is fighting back."
U.S. Sen. Jeanne Shaheen and Gov. Maggie Hassan, who is running against Republican Sen. Kelly Ayotte, also railed against Trump in their remarks. Hassan's race against Ayotte is one of the nation's most competitive and closely watched, and Hassan slammed the first-term senator for supporting Trump. Ayotte says she will support Trump as the GOP nominee but has criticized many of his remarks. Hassan said the criticism is not enough.
"Is there anything Trump could do to lose Kelly Ayotte's support?" Hassan said. "Apparently not."