Politics
In CNN's Libertarian town hall, Gary Johnson and Bill Weld speak fondly of Clinton, harshly of Trump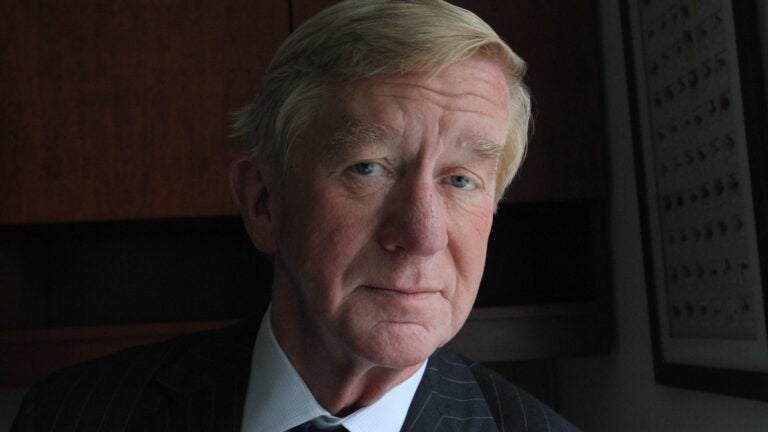 While Democrats and Republicans battled on the House floor Wednesday evening, CNN reminded the country that there does exist at least one other third choice.
Libertarian presidential nominee Gary Johnson, the former governor of New Mexico, and vice presidential nominee Bill Weld, the former governor of Massachusetts, fielded questions from CNN anchor Chris Cuomo and live audience members for more than an hour.
In a sentence, Weld conveyed the major theme of the two former Republican governors' Libertarian platform.
"We want the government out of your pocketbook and out of your bedroom," said Weld, who was governor of Massachusetts from 1991 to 1997.
Weld: "We want the government out of your pocketbook and out of your bedroom" #LibTownHall https://t.co/SC0MyOrqMq https://t.co/VDNAWzntRf

— CNN (@CNN) June 23, 2016
The second major theme, at least of Wednesday's town hall, was that Johnson and Weld, who have been unafraid of criticizing Donald Trump, spoke noticeably nicer about the presumptive Democratic nominee, Hillary Clinton.
Forced to choose between voting for Trump and Clinton, Johnson refused to provide an answer. Weld, however, answered without hesitation: Clinton.
With regards to the presumptive Republican nominee's immigration plan, Weld stood by his comparison of plan to the "rounding-up" elements of the Holocaust, while Johnson called Trump's proposals "incendiary."
According to Johnson, Trump's proposal to deport the roughly 11 million undocumented immigrants was "based in misinformation." He added that his proposed border wall "borders on insanity," rather than Mexico.
"That's not the limit of the really unreasonable foreign policy proposals by the presumptive Republican nominee," Weld chimed in, calling Trump's suggestion to arm Japan and South Korea with nuclear weapons "crazy."
"You cannot be president of the United States and talk like that," he said. "You cannot even be a candidate for president of the United States and talk like that."
When included in polls, Johnson and Weld's Libertarian ticket garners around 10 percent in a three- or four-way race. In a CNN poll Tuesday, the two former governors received 9 percent, while 42 percent of voters said they would vote for Clinton, 38 percent for Trump, and 7 percent for Green Party candidate Jill Stein.
Earlier in the town hall, Cuomo asked Johnson and Weld to play word association with the major-party presidential candidates.
Johnson called Clinton a "wonderful public servant," while Weld said he shared a "lifelong bond" with the presumptive Democratic nominee that dated back to when the two shared an office in the 1970s as House Judiciary Committee staffers during President Richard Nixon's impeachment.
When Cuomo brought up Trump, Johnson said he didn't want to engage in any "name-calling."
Gary Johnson says he does not plan on any "name-calling" during his campaign #CNNTownHall https://t.co/BA0f7RwUCm https://t.co/RSgSmAzeb7

— CNN (@CNN) June 23, 2016
Yet when the question turned to Weld, the former governor happily obliged with a one-word associative response: "Huckster."