Politics
Bernie Sanders 'would be pleased' if Elizabeth Warren is picked as Hillary Clinton's running mate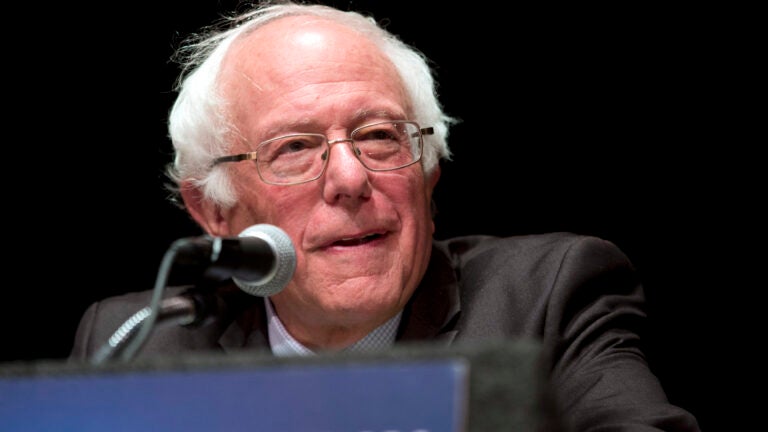 Bernie Sanders, nearing an expected endorsement of Hillary Clinton, lightly weighed in on the presumptive Democratic nominee's search for a running mate.
In an interview Thursday with Bloomberg's Albert R. Hunt for PBS's "Charlie Rose" program, Sanders said he "would be pleased"  if Clinton picked Elizabeth Warren as her vice presidential nominee.
The Vermont senator went out to call his colleague from Massachusetts "one of the outstanding members of the United States Senate."
"She has a life history of standing up to powerful special interests," Sanders said.
Warren is reportedly being vetted to potentially be Clinton's running mate, along with Virginia Sen. Tim Kaine and Housing and Urban Development Sec. Julian Castro.
Sanders, who will reportedly endorse Clinton as soon as next Tuesday in New Hampshire, also commented on Kaine, who is seen as the favorite to be Democrats' vice presidential nominee.
"I know Tim; Tim is a very decent guy," Sander said.
However, Sanders declined to say whether the Virginia senator, a more moderate pick than Warren, meets his personal expectations that Clinton's running mate be "a very strong progressive voice" with a history of fighting for the middle class and "standing up to big money interests."
According to the Bloomberg report, Sanders "didn't hesitate" when he was asked if Warren met that test.