Politics
Massachusetts lawmakers want police attack to be hate crime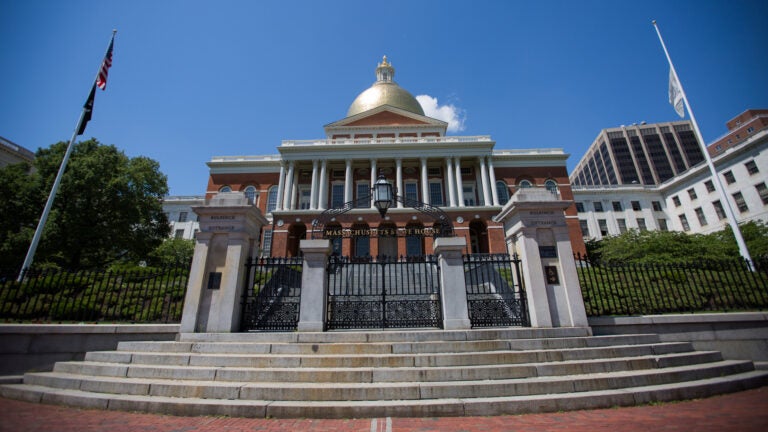 BOSTON (AP) — Lawmakers in Massachusetts and other states say they want to make attacks against police officers a hate crime.
Democratic Reps. Michelle DuBois, of Brockton, and Alan Silvia, of Fall River, Massachusetts, filed a bill following the fatal shooting of five officers in Dallas on Thursday.
The bill would add police officers to the list of protected classes under the state's hate crimes law.
The Massachusetts law currently applies to crimes motivated in part by bigotry based on race, religion, ethnicity, handicap, gender, gender identity or sexual orientation.
Silvia, a retired Fall River officer, says police deserve every protection possible under the law.
DuBois says she initially drafted the bill after Auburn, Massachusetts, police Officer Ronald Tarentino Jr. was shot and killed during a May 22 traffic stop by a man with a lengthy criminal record that included assaults on police.
DuBois said she planned to file the bill at the start of the Legislature's next formal session in January but decided to file on Friday after the attack in Dallas.
The Legislature's formal session ends July 31.
Lawmakers in other states, including Kentucky, are discussing similar bills.
Louisiana became the first state to enact such legislation in May allowing prosecutors to seek stronger penalties when police, firefighters and emergency medical crews are intentionally targeted because of their professions.
In Wisconsin, Republican state Rep. David Steffen unveiled a "Blue Lives Matter" bill, saying he believes the law enforcement community deserves the additional protection of hate crime laws
Lawmakers in at least 13 other states and in Congress have floated similar proposals.
Such legislation has failed in four states and is pending in five others and in Congress, according to the National Conference of State Legislatures. Lawmakers in at least four other states have said they plan to introduce similar legislation but haven't officially done so.
Civil rights organizations and activist groups have criticized the bills, saying a person's profession should not be included with race, religion and other characteristics protected under hate crime laws.
Chris Ahmuty, executive director of the American Civil Liberties Union of Wisconsin, said in an emailed statement that "claiming that there is a war against police, or that the law isn't already penalizing attacks on police severely, does a disservice to everyone."
In Massachusetts, Republican Gov. Charlie Baker filed his own bill last month to toughen state laws and increase potential penalties for people charged with assaulting a police officer following Tarentino's death.
Baker's bill would upgrade the crime of causing serious bodily injury to an officer from a misdemeanor to a felony and boost the maximum prison time to 10 years. The current maximum is 2½ years.
Baker told reporters Monday that he hasn't seen the language of the hate crimes bill, but prefers his legislation.
___
Associated Press writer Bryna Godar in Madison, Wisconsin contributed to this report.