Politics
Maine delegate at DNC quotes Dumbledore to explain Clinton-Sanders divide over superdelegates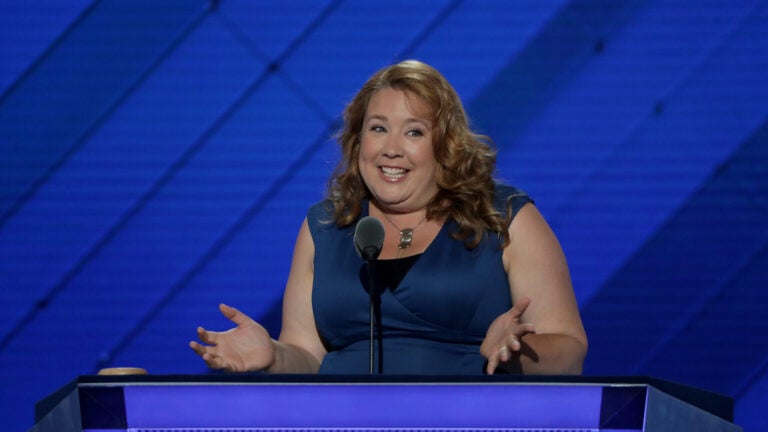 A recent University of Pennsylvania study found that readers of the Harry Potter books have a lower opinion of Republican presidential nominee Donald Trump.
So it may not be a coincidence that Diane Russell—a Portland, Maine state representative and Bernie Sanders supporter—put the contentious Democratic primary in terms J.K. Rowlings fans could understand.
"Dumbledore, from Harry Potter, once said, 'It takes great courage to stand up to your enemies. It takes even greater courage to stand up to your friends,'" Russell said, quoting the late, fictional Hogwarts headmaster.
Russell went on to note the "family disagreement" Democrats had over the party's nominating process.
The Maine lawmaker had led national efforts to reduce the influence of superdelegates in the Democratic primary, a system the Sanders campaign has criticized. As the Portland Press-Herald reported Saturday, Democratic delegates negotiated a "unity compromise" over the weekend to move toward eliminating two-thirds of the 716 superdelegates.
"We did not win this by selling out," Russell said Monday on the convention floor. "We did this by standing up."
Russell is among a slate speakers, including Sen. Elizabeth Warren and Sanders himself, scheduled to address the convention Monday in an effort to convince die-hard Sanders supporters to back the Democratic nominee, Hillary Clinton.
To riff off another famous Dumbledore quote, "Words are, in my not-so-humble opinion, our most inexhaustible source of magic."
Judging by the convention's turbulent start Monday, Democrats may need to deliver a particularly potent blend of such magic over the next four days.