Politics
Meet the Wayland native who wrote Michelle Obama's sterling DNC speech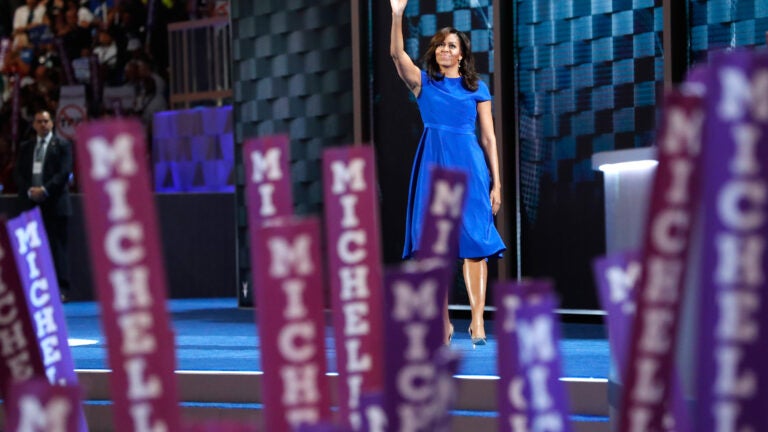 If you, like most political analysts, enjoyed Michelle Obama's moving, personal speech at the Democratic National Convention, you can thank the education system of Massachusetts.
Sarah Hurwitz, the First Lady's longtime speechwriter, is a product of the Wayland academic system, as well as Harvard College and Harvard Law School. After working as a speechwriter for Hillary Clinton, she joined the Obama campaign in 2008. She has exclusively written speeches for Michelle Obama for the last seven years.
"As I write for her now, I'm sort of editing the speech with her voice in my head because she's given me so much feedback over the years and been so clear about what she wants," Hurwitz told The Washington Post in a profile last month.
Like Michelle Obama's speech? Meet her speechwriter: https://t.co/tNdeOR5ZoI pic.twitter.com/gCbVcJkSRE

— Ryan Y. Kellett (@rkellett) July 26, 2016
Hurwitz has cited her education in Wayland for much of her success.
Back in 2009, Hurwitz was featured in a documentary titled "Get Schooled" in which she and President Barack Obama reviewed a speech she had written. In the video, she said her inspiration for joining politics was a trip to the White House organized by her eighth grade class.
"I just remember being totally blown away and saying to one of my teachers, 'I want to come back here, I want to be involved in this.' She said, 'That's great. I absolutely think you should do that,'" Hurwitz said in the video. "I know that a lot of girls end up feeling that they're not taken seriously. I feel like I was always really encouraged by my teachers. They always took me seriously."
Hurwitz's Wayland-bred skills were on full display on Monday night's convention, as Michelle Obama spoke personally and emotionally about Hillary Clinton as a role model for her daughters and a continuation of American social progress. Without naming Donald Trump, Obama rejected the doom and gloom of much of this political campaign season.
"Don't let anyone ever tell you that this country isn't great," Obama said. "This, right now, is the greatest country on earth."