Politics
What a difference 4 years makes: Mitt Romney featured at the DNC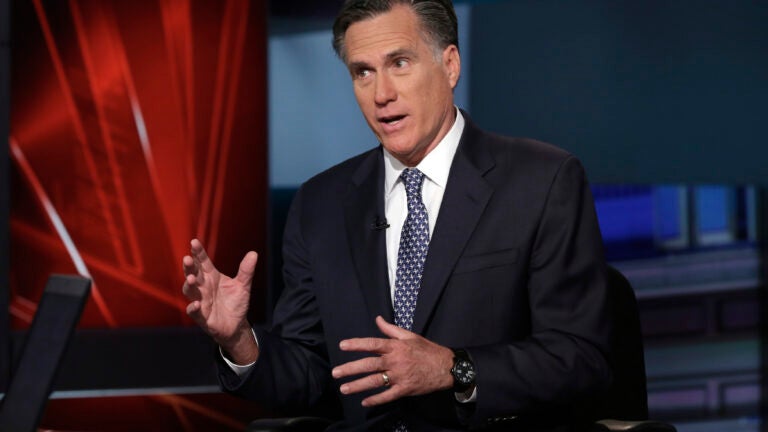 Imagine, if you will, going back in time to 2012 and telling your past self that Mitt Romney would, in four years time, be well-received by a Democratic audience after telling them not to vote for the Republican nominee.
You'd laugh in your own face, no?
Yet that's exactly what happened on Wednesday night at the Democratic National Convention in Philadelphia. In a video shown to delegates at the arena, a series of military and Republican officials, including Romney, spoke about the dangers that Donald Trump would pose to the U.S.
"He has neither the temperament nor the judgment to be president," Romney says in the video.
"Mr. Trump's bombast is already alarming our allies and fueling the enmity of our enemies," Romney adds.
Those quotes were part of Romney's thorough rebuke of Trump back in March, when the former Massachusetts governor called Trump a "phony" and a "fraud" in a startling takedown.
The video played at the DNC, titled "Solemn Responsibility," features quotes from a who's who of military and Republican leaders, including Romney, Sen. Lindsey Graham, former CIA director Michael Hayden, and former Secretary of Defense Robert Gates.
But Romney's quotes stand out from that because of just how quickly things have changed.
If you told me 4 years ago that a video of Mitt Romney would air at the DNC denouncing the Republican nominee, I would've laughed out loud!

— Jason Pollock (@Jason_Pollock) July 28, 2016
Who would have predicted four years ago that a video clip of Mitt Romney would air at the DNC as a validation against the R nominee?

— James Hohmann (@jameshohmann) July 28, 2016
Mitt Romney has been featured at the DNC more than the RNC

— Hunter Schwarz (@hunterschwarz) July 28, 2016
You can watch the full video played on Wednesday night below.
https://www.youtube.com/watch?v=qznPnKG9zko