Politics
Elizabeth Warren dismisses suggestion she could be Treasury secretary, if Hillary Clinton wins
The Massachusetts senator says she's perfectly content with her current job.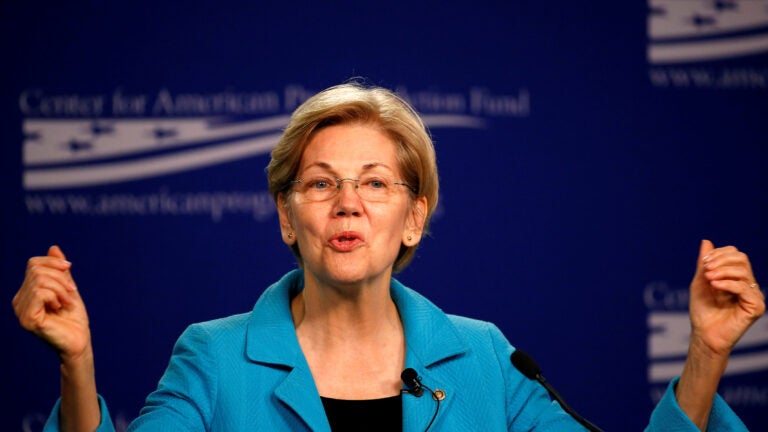 If Elizabeth Warren has said it once, she's said it countless times: The senator loves her job.
And yet, the position of Hillary Clinton's running mate having been officially filled, questions about where Warren will work next continue on.
In an interview Sunday with WBZ's Jon Keller, the Massachusetts Democrat was asked if there was "any chance" she would join a potential Clinton administration.
"God, I can't imagine," Warren said. "I mean, c'mon Jon, look at the job I have right now. It's not only a great honor to be sent to Washington by the people of Massachusetts, but it's also, frankly, a great opportunity to get out there and fight to try to level the playing field—to really mix it up and try to move things in a little better direction."
Keller recalled how, in 2014, Warren led the charge to block a Wall Street banker, nominated by President Barack Obama, from being appointed to a senior Treasury Department position. Keller suggested she would have even more sway as Treasury secretary.
"I got to politics very, very late in life," Warren responded, noting her focus has been on what position she can "make the biggest difference."
"Right now, man,  I think that's from this Senate seat," she said, "because I get to reach across a whole lot of agencies to try to help move them in the right direction, as well as be right there in Congress, mixing it up on the statutes that get passed or that get blocked."
Warren admitted she was at times frustrated by the politics of Washington and derided the lack of congressional action to fund a bill to fight the Zika virus.
While she wouldn't 100-percent commit during the interview Sunday to running for re-election in 2018, Warren she called back a familiar phrase.
"This is not the place to announce a re-election bid, but I will tell you this: God, I really love this job," she said.