Politics
Maine's Stephen King says Gov. Paul LePage 'is a bigot, a homophobe, and a racist'
"I think that about covers it."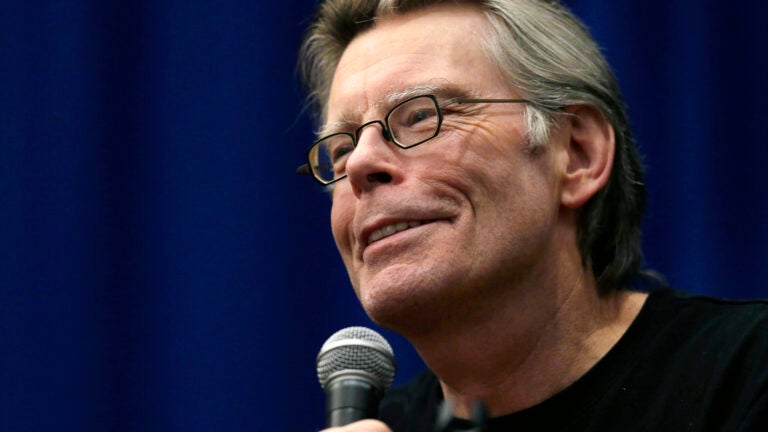 Stephen King, once again, did not mince words about his opinion of Maine Gov. Paul LePage.
"Our governor, Paul LePage, is a bigot, a homophobe, and a racist," the Maine native and renowned horror author tweeted Saturday, following a series of unfiltered, racially charged remarks from the Republican governor last week.
"I think that about covers it," added King, who hasn't held back his criticism of certain Republicans this year.
Our governor, Paul LePage, is a bigot, a homophobe, and a racist. I think that about covers it.

— Stephen King (@StephenKing) August 27, 2016
While he did not specify, King's tweet Saturday could have referred to one or several of LePage's recent comments.
On Thursday, LePage called Khizr Khan, the father of a deceased American soldier who criticized GOP presidential nominee Donald Trump, a "con artist." Later that same day, LePage said that most drug dealers arrested in Maine are black or Hispanic. The governor added that he has kept a three-ring binder of photos showing that 90 percent of drug busts involve black and Hispanic people from Connecticut and New York.
Noting that studies show black and white people use and sell drugs at similar rates, the ACLU of Maine has filed a Freedom of Access Act request for LePage's binder.
That Thursday night, after Maine state Rep. Drew Gattine accused LePage of making racially charged remarks, the governor went on to leave the state lawmaker a threatening voicemail laced with homophobic curses. He later said he wished he could challenge Gattine to an 1800s-style duel.
After apologizing for the remarks, LePage followed up again Friday during a press conference in which he doubled down on the assertion that the majority of drug dealers are minorities.
"You've been in uniform? You shoot at the enemy," he said. "You try to identify the enemy and the enemy right now, the overwhelming majority of people coming in, are people of color or people of Hispanic origin."
Saturday was hardly the first time King as been at odd's with his state's governor.
In July 2015, King, a Bangor resident, said LePage had become "a terrible embarrassment to the state I live in and love" and suggested that he should resign amid protests of the the Republican's governance.
In January, King also blasted LePage for saying that "guys with the name D-Money, Smoothie, Shifty" come up to Maine to sell drugs and often to "impregnate a young, white girl before they leave."
Paul LePage: "D-Money, Smoothie, and Shifty come up to Maine & impregnate white girls." Once more showing his sensitivity and intelligence.

— Stephen King (@StephenKing) January 8, 2016
One must admit LePage has elevated assholery to a level far past the extraordinary and into a rarified sphere that might be termed divine.

— Stephen King (@StephenKing) January 8, 2016
In March, after LePage falsely said that the author had moved out of Maine to avoid income taxes, King said the governor owed him an apology.
LePage refused.