Politics
How a state senate primary became a charter school proxy war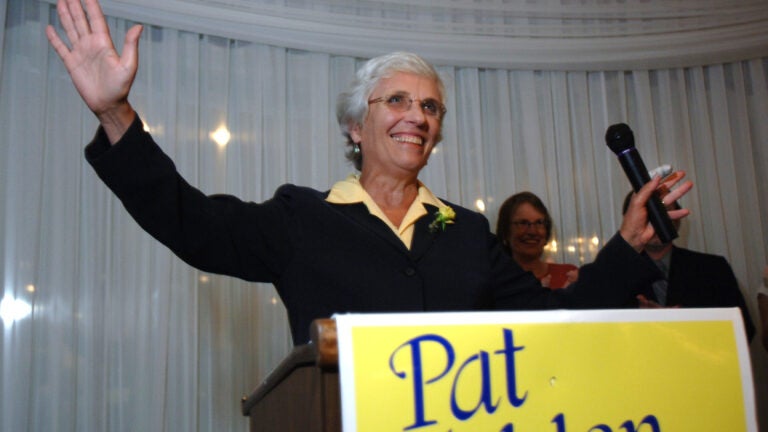 The expensive and divisive brouhaha charter schools spawned a political oddity Friday, as a sitting state senator stood off not against her opponent but against one of her opponent's pro-charter supporters.
The Democratic primary for the senate seat overseeing Somerville, Medford, and part of Cambridge has in recent weeks become a proxy battle for the heated intra-party charter school dispute. Sen. Pat Jehlen is a skeptic of a ballot initiative that will ask voters in November whether to allow for up to 12 new charter schools in the state per year. Her challenger, Cambridge City Councilor Leland Cheung, supports the effort. The primary will be held next week.
The ballot initiative has become a major wedge issue in the Democratic party, and the Senate race has attracted attention from deep-pocketed groups on either side of the issue. The Massachusetts Teachers Association, which opposes charter school expansion, has sent out mailers urging votes for Jehlen and attacking Cheung, while the charter advocacy group Democrats for Education Reform has been spending to back Cheung's candidacy.
So it was that Jehlen, who has represented the district in the Senate since 2005, issued a different kind of debate challenge on Thursday — not against Cheung, who she has debated previously, but against the leaders of the outside groups, who she described as one of her "real opponents."
On Friday afternoon, Jehlen squared off against Democrats for Education Reform's state director, Liam Kerr. Democrats for Education Reform's funding on Cheung's behalf has come from New York-based Education Reform Now, whose backers are unknown. The pro-charter group has spent just under $100,000 in support of Cheung as of Friday afternoon, according to state records.
"I found out last week that more money was going to be spent against me than either my opponent or I have spent in this race," Jehlen said in the debate, moderated and streamed on Facebook by WGBH's Mike Deehan. "So I said to myself, who is my real opponent?"
Kerr countered that the MTA, which as of Friday afternoon has put more than $100,000 combined toward supporting Jehlen and criticizing Cheung, began spending on the race first and noted that his organization's literature has not included any attacks on Jehlen.
Jehlen and Kerr said they might agree on 90 percent of the issues. They both said they support the proposed "millionaire's tax" voters may decide upon in 2018, which would add a tax to individual income over $1 million to fund transportation and education. Jehlen stressed that she believed cities and towns should have greater local control over charter schools than the ballot question would allow.
But the majority of the free-wheeling debate did not focus on the charter issue itself and instead saw Jehlen and Kerr go back and forth over the role of outside money in the campaign.
Jehlen unsuccessfully pushed Kerr to name the anonymous backers ultimately funding his organization, saying people in her district "who are strong supporters of charter schools are appalled" by the outside influence. And she drew a distinction between the outside spending on either side of the race, saying the Cheung-supportive mailings sent by Democrats for Education Reform don't use the term "charter school" or even focus much on education, while the fliers the MTA is sending on her behalf focus on education.
Kerr wondered aloud whether MTA President Barbara Madeloni would debate Cheung. And he asked Jehlen whether she would ask the MTA — with whom she cannot legally coordinate — to stop sending material related to the race. She said she could not.
This article has been updated to better explain how much money Democrats for Education Reform has spent in support of Cheung. The group has spent nearly $100,000 on the race.