Politics
Rep. Seth Moulton says he smoked pot 'a couple times' at Harvard, supports legalization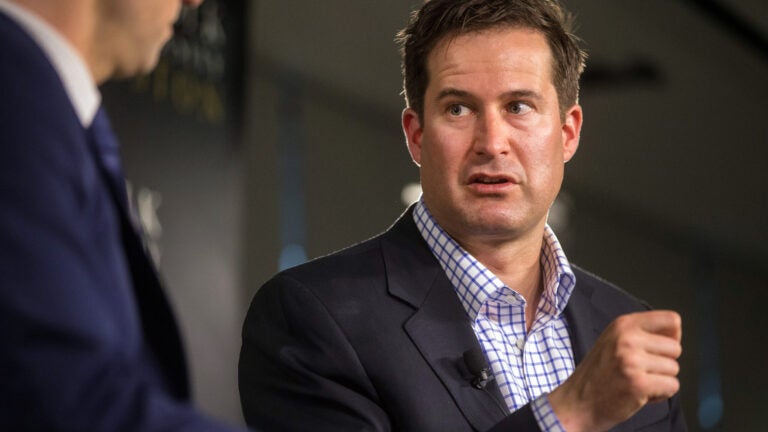 Congressman Seth Moulton expressed support for legalizing the recreational use of marijuana during a Thursday interview with Boston Public Radio, saying he smoked pot "a couple times" while studying at Harvard University.
"I support legalization, but we do need to make sure it's done right," Moulton told hosts Jim Braude and Margery Eagan.
Massachusetts voters will decide in November whether to legalize cannabis and establish a new pot retail system in the Commonwealth.
Moulton, a Democrat from Salem, said there are "legitimate concerns" being raised by groups opposing the ballot question, but emphasized that legalization, and thereby regulation, is the way to address concerns and safety issues surrounding the use of marijuana.
"One of the advantages of legalization is it will force us to come to terms with things already happening in Massachusetts today, like people driving under the influence of marijuana and kids using it," he said.
Moulton said he also believes that legalization and regulation will make it less likely that users will progress to other drugs.
"If you're not buying your marijuana from a dealer who sells heroin, who sells opioids, it's much less likely to be a gateway drug," Moulton said. "The problem is now that it operates in the shadows."
When Eagan asked if Moulton smoked marijuana while he was at Harvard, the Iraq war veteran said he did a "couple times."
"I certainly didn't qualify as a pothead," he said.
Listen to Moulton's full interview here.