Politics
Travel guru Rick Steves is coming to Massachusetts to campaign for legal marijuana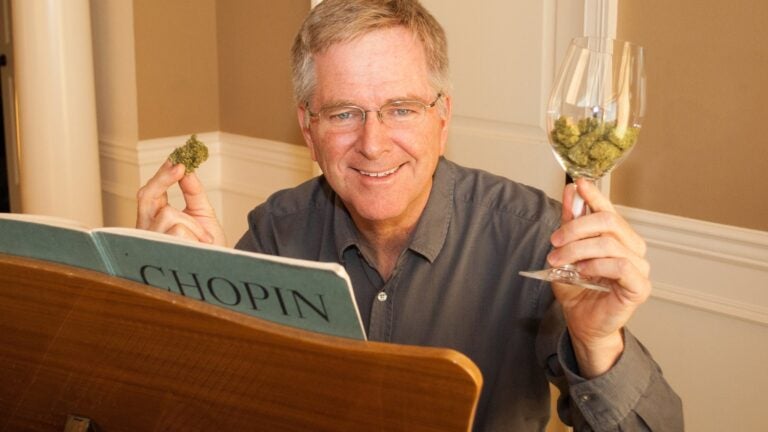 Rick Steves, the travel expert otherwise known for his pastoral public television show, is coming to Massachusetts next month in an effort to urge voters to legalize marijuana.
Steves has also offered a matching donation of up to $100,000 in support of the state ballot initiative to legalize, tax, and regulate recreational marijuana, according to a press release Wednesday from the Yes on 4 campaign.
Steves's Bay State tour is set to begin October 11 at 7 p.m at an on-campus event at UMass Amhert. The following day, October 12, he will partake in a 6 p.m. UMass Boston event. And on October 13 at 7 p.m., Steves will speak at an ACLU-sponsored event at Suffolk University.
"There are so many reasons to end the prohibition on marijuana," Steves, a vocal proponent of marijuana legalization, said in a statement.
"Whether you're concerned about the well-being of children, fairness for our minority communities, redirecting money away from criminals and into our state's coffers, stemming the horrific bloodshed in Mexico, or civil liberties, it is clearly time for a new approach," he said.
Earlier this summer, Steves donated $50,000 to a group supporting Maine's own ballot question this November on legalizing marijuana.
According to a blog post on Steves's website, he was also involved in the successful campaigns to legalize marijuana in Oregon and Washington, his home state.
Steves does not describe himself as "pro-pot," but says he believes marijuana is a "soft drug" that should be taxed and regulated like alcohol and tobacco.