Politics
Feds seek early release for former Massachusetts House Speaker Salvatore DiMasi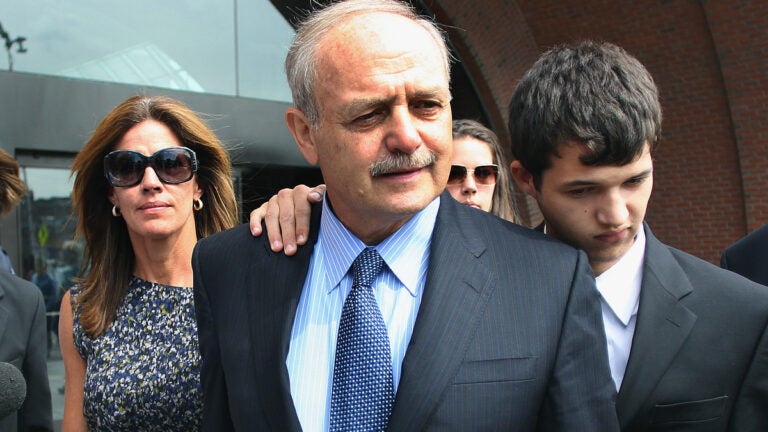 BOSTON (AP) — Federal officials recommended Thursday that former Massachusetts House Speaker Salvatore DiMasi be granted early release from prison as he battles cancer.
The U.S. Bureau of Prisons and federal prosecutors filed a court notice requesting that DiMasi's sentence be reduced to time already served so he could be released immediately. The once-powerful Democrat has served almost five years of an eight-year prison term for corruption.
Since his 2011 conviction, DiMasi, 71, was diagnosed with tongue cancer and later prostate cancer.
The compassionate release recommendation is intended for inmates with terminal illnesses as well as elderly inmates who have served a significant portion of their sentences. U.S. District Court Judge Mark Wolf, who presided over the trial, must approve the request.
DiMasi was convicted of steering state contracts to a software firm in exchange for $65,000 in payments funneled through his private law firm.
DiMasi's age, the length of time he has served and his medical condition were cited in the court filing, submitted by the U.S. Attorney for Massachusetts, as constituting the extraordinary and compelling reasons that warrant the reduction in sentence.
''He is a senior who has served 56 months (58 of his 96-month term of imprisonment and is experiencing deteriorating physical health that substantially diminishes his ability to function in a correctional facility,'' lawyers wrote, explaining that he had required a feeding tube for one year and continued to suffer from choking episodes and other symptoms.
DiMasi's wife, Debbie, has publicly criticized federal prison officials, saying they took too long to diagnose his cancer. She has said some of his suffering could have been avoided if prison doctors had examined him when he first reported suspicious swelling in his throat and neck shortly after beginning his sentence in November 2011. Instead, his cancer was not diagnosed until April 2012, giving the disease time to grow and spread, she contends.
''We are immeasurably grateful for the government's decision to recommend Sal's release and, in particular, for the sensitivity, compassion and leadership shown in the process by United States Attorney Carmen Ortiz,'' Debbie DiMasi said in a statement Thursday.
DiMasi was convicted on charges including extortion, theft and bribery. His sentence was the longest ever given in Massachusetts for crimes in office by an elected official.
Former Statehouse lobbyist Richard McDonough also was convicted of conspiracy and fraud, and software salesman Joseph Lally pleaded guilty before the trial and was sentenced to 18 months in prison. A third defendant, businessman Richard Vitale, was acquitted.
DiMasi, who served as House leader from 2004 until his resignation in 2009, was the third straight speaker to leave office because of ethics issues.
''No matter how you view the charges and the case against him, I think that what he's been put through as a human being is unconscionable, and I'm happy that the federal government agrees that it's time to move toward compassionate release and hope the judge agrees,'' said David Guarino, who formerly served as a top aide to DiMasi.
During sentencing, Wolf credited DiMasi for working on behalf of the disadvantaged as a legislator and said his life story was, in many ways, typical of the American dream, noting that he was the son of Italian immigrants who worked hard to succeed and became the first Italian-American speaker in state history.
But Wolf added the dream had been ''corrupted.''
DiMasi maintained his innocence throughout.
Defense attorneys argued the payments were legitimate and were not made in exchange for official actions by the lawmaker.
Current speaker Robert DeLeo, who succeeded DiMasi, said he's ''overjoyed'' by the release recommendation.