Politics
Curt Schilling is reportedly joining Breitbart to host a daily talk show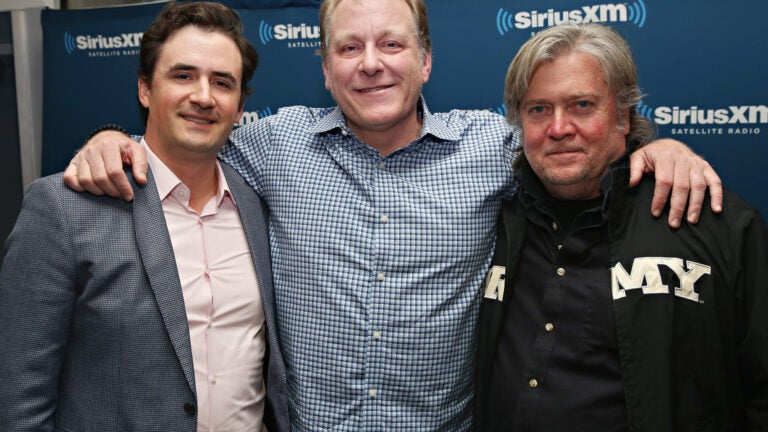 Longtime reader, first-time host.
Curt Schilling is reportedly joining Breitbart—an alt-right website and multimedia network of which the former Red Sox pitcher is an avid reader, as indicated by his Twitter account—to host a daily online radio show.
New York magazine's Gabriel Sherman reports that Schilling's show will feature listener call-ins and, eventually, a video livestream. According to Sherman, the move will be announced Monday.
For Schilling, who recently began hosting a weekly political podcast, the show will be his first job in media since he was fired by ESPN for sharing a transphobic meme on Facebook. During his time off, he has been a outspoken supporter of Donald Trump, having recently made rounds on cable news, as well as hosting a small rally Saturday in Boston, in support of the Republican presidential nominee.
Schilling has also said he is thinking about challenging Sen. Elizabeth Warren in 2018, when the Massachusetts Democrat is up for re-election. Early polls in the deep-blue state do not look promising for the former baseball player.