Politics
Schilling condemns Clinton at small rally of Trump supporters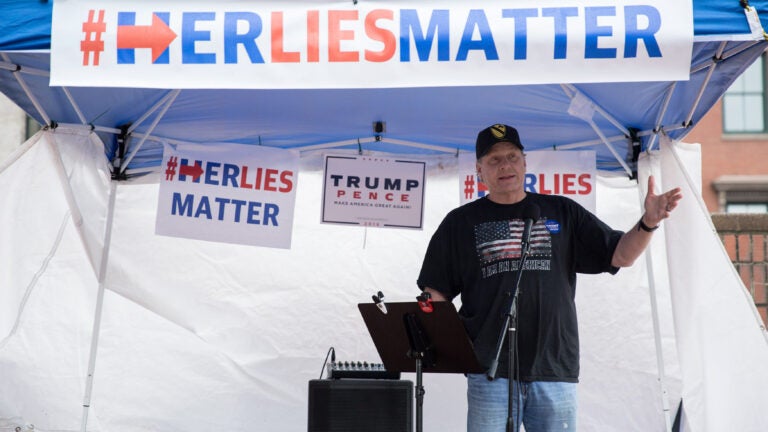 Former Red Sox pitcher Curt Schilling joined about two dozen Donald Trump supporters on a rain-chilled and windswept Boston City Hall Plaza on Saturday afternoon to denounce Hillary Clinton and what several speakers called the "Clinton crime family."
"At the end of the day, casting a vote for Hillary Clinton is to tell the rest of the world there is no level of corruption you won't accept in the White House," said Schilling, a Trump supporter who has defended some of the Republican nominee's controversial statements.
Read the complete story at BostonGlobe.com.
Don't have a Globe subscription? Boston.com readers get a 2-week free trial.