Politics
Watch Tom Hanks play moderator Chris Wallace in Saturday Night Live's take on the third debate
Plus, Alec Baldwin as Donald Trump recalls his meeting with Mexico's president, "Mr. Guacamole."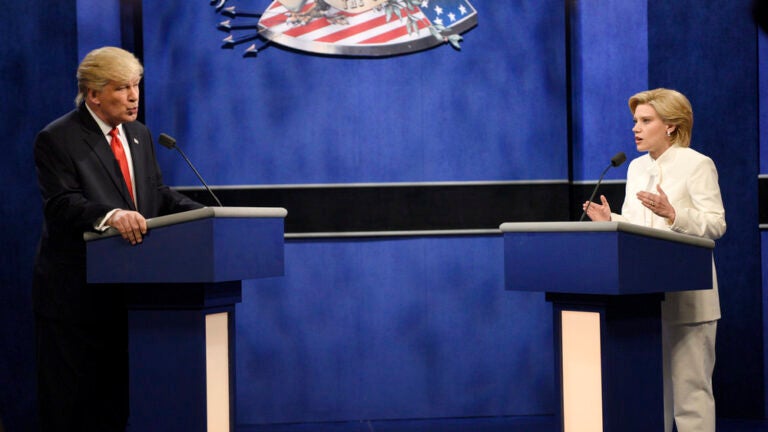 In the final stretch of their star–studded spoofing of the 2016 presidential campaign, Saturday Night Live had host Tom Hanks play moderator Chris Wallace for the show's parody of last week's third and final presidential debate.
"Tonight is going to be a lot like the third Lord of the Rings movie," Hanks opened the debate. "You don't really want to watch, but hey you've come this far."
After trading a few insults, the candidates turned to the subject of immigration, with Alec Baldwin as Donald Trump touting his "fantastic relationship" with Mexico and the country's president, who the Republican candidate actually met with in real life.
"I forget his name; I think it was something like Mr. Guacamole," Baldwin said. "I'm sorry, excuse me, Señor Guacamole. I also met his beautiful wife, Taquito, and their twin children, Chips and Salsa."
Watch the full cold open hit on all the debate highlights, including Trump's exaggerated sniffling, Hillary Clinton's dodges, the "nasty women" quote, and the candidates' closing statements.
https://www.youtube.com/watch?v=-kjyltrKZSY