Politics
Are voting rights being cut down?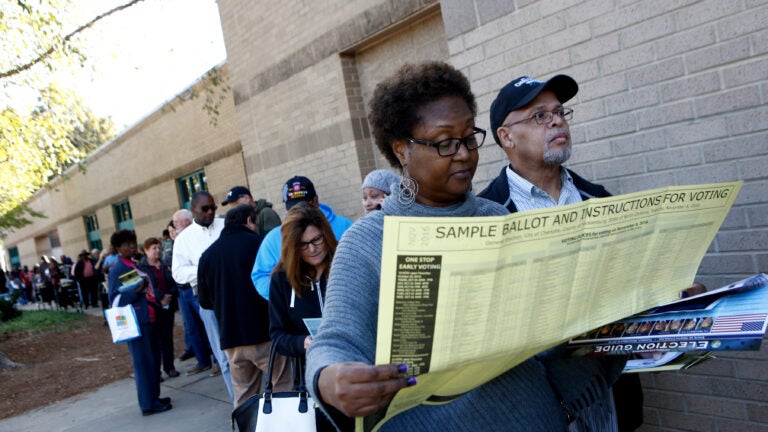 WASHINGTON — In the first week of early voting in North Carolina this month, the number of people who showed up to cast in-person ballots in Guilford County fell off a cliff.
Voters cast 52,562 fewer ballots, a decrease of 87 percent from the same weeklong period four years earlier, according to an analysis by Michael Bitzer, a political scientist at Catawba College in Salisbury, N.C.
The difference? In 2012, the county — where more than a third of the 517,000 residents are African-American and which gave President Obama 58 percent of the vote in 2012 — had 16 locations open for the first stretch of in-person early voting. This year, the Republican-controlled election board opened only one polling site for the first week of early voting — and the site was open two fewer days that first week.
Civil rights advocates say what happened in Guilford County, the home of Greensboro, is part of a nationwide proliferation of largely Republican-led efforts, large and small, that discriminate against African-Americans, Latinos, and others at the ballot box.
Measures that make voting more difficult — new voter ID laws; rules that make it harder to register; and cuts in the number and hours of polling places — have popped up throughout the country, including in some areas with a history of disenfranchisement.
Read the complete story at BostonGlobe.com.
Don't have a Globe subscription? Boston.com readers get a 2-week free trial.